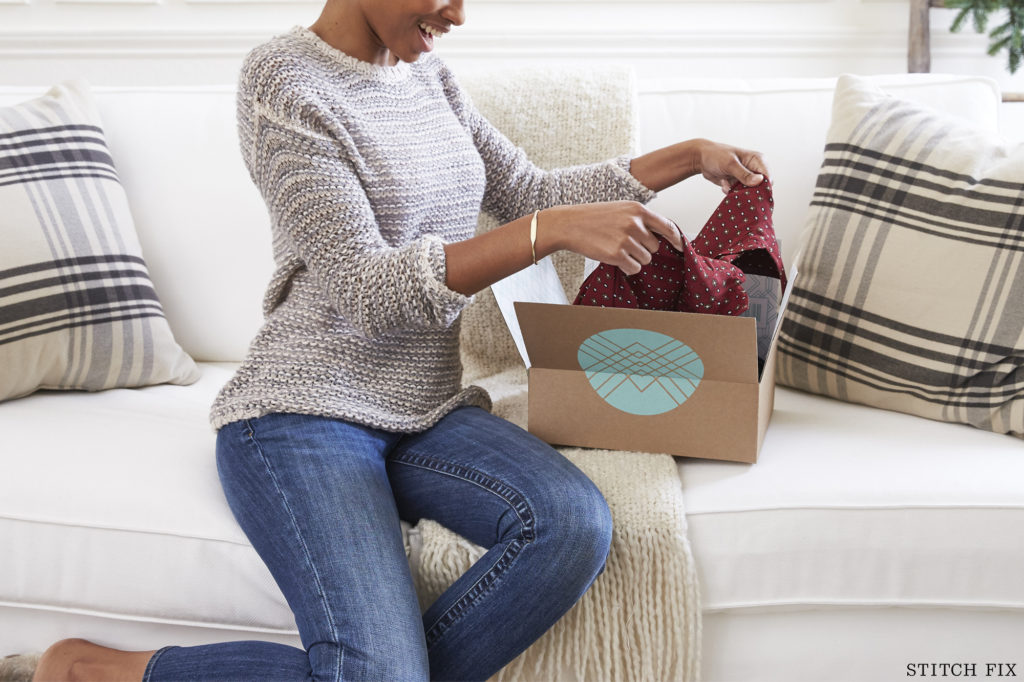 **This post may contain Stitch Fix affiliate links and I will be compensated if you decide to use them. Thank you in advance for your support.
Stitch Fix is one of the leading fashion styling tools around. Its convenience has attracted boss babes, busy moms and beauties everywhere. Haven't heard of Stitch Fix? No worries. I have you covered sister! And right in time for the holidays.
How it works.
Once a month, or more if you choose, Stitch Fix will deliver five pieces of clothing, hand-picked by your personal stylist, directly to your front door. No malls. No lines. No problem! You start by filling out a quick personal style quiz so your stylist can get to know your personal style. Use the calendar to schedule your fix. There is a $20 styling fee for every fix and you can use it toward your final purchase. Sweet! Now all you have to do is wait for this box of joy to show up at your doorstep.
Once you receive your box full of goodies, look inside and you will notice that your stylist has left you style cards for each item in the fix. These cards show you different ways you can style your fix. How thoughtful! You can take their suggestions or style it how you want. That is the fun of it! Also inside will be a detailed page that outlines the name, brand, and cost of each piece of clothing.
After you have tried on the clothes and decided what you are going to keep, sign back in to stitchfix.com and checkout. There is a 25% discount if you purchase all five items. Who doesn't love a discount? Especially when it comes to fashion. Whoot!
With the Thanksgiving holiday tomorrow and Christmas around the corner. This is the perfect time to schedule your first, fifth, or 100th fix. It will simplify your holiday to-do list and keep you out of those somewhat pesky holiday shopping lines.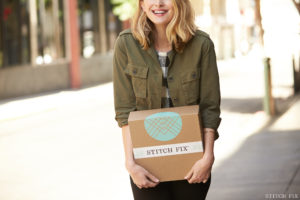 What you need to know to have a wonderful Stitch Fix experience.
Be specific with your stylist – A great tool to help your stylist get an idea of your personal style is Pinterest. Create a Pinterest board for Stitchfix. You can update it frequently and leave the link to the board in the comments for your fix. Do you have a favorite color? Let your stylist know so that she can be on the lookout. Are you getting a fix for a special occasion, need new work clothes, or want to create a capsule wardrobe? Include all of this in your notes to your stylist. And the big one: Budget. If you have a specific budget that you would like to work with, let your stylist know. Check out our Pinterest board inspiration.
Update your sizes regularly – We all know your size before the holidays and your size after the holidays are usually different. Remember that extra helping of Candied Yams? I recently scheduled my Thanksgiving fix and was super excited. But once it shipped, I suddenly remembered that the last time I ordered a fix I was a size 8-10. I am now a 12-14. Yikes! So a lot of my recent fix didn't fit. Luckily, there was one skirt, perfect for holiday, that fit. Thank you Lord for stretchy fabric. So yes, be sure to update your sizes regularly.
Try on EVERYTHING – Some items may look good on you but don't look so promising on the hanger. That is why it is important to try on everything. You may be surprised by something that you thought didn't look great in the box but, once you put it on, it is a match made in Heaven.
Make sure your account information is correct – Are you traveling for the holidays? No problem! Change your address and have your fix delivered to where you are. Just be sure to change it back once you return home and schedule your next fix. Make sure that your credit card information is also updated. It makes checking out hassle free.
Gift a fix. Stitch Fix gift cards are a great stocking stuffer. Or schedule a fix for yourself. Click the image for more details.