We have an exciting set of Gift Guides coming your way this Holiday season and we are kicking it off with products we have featured here and on our Instagram page in 2016. These products are AH-MAZING!!! And you know what they all have in common? They are all created by women! #girlpower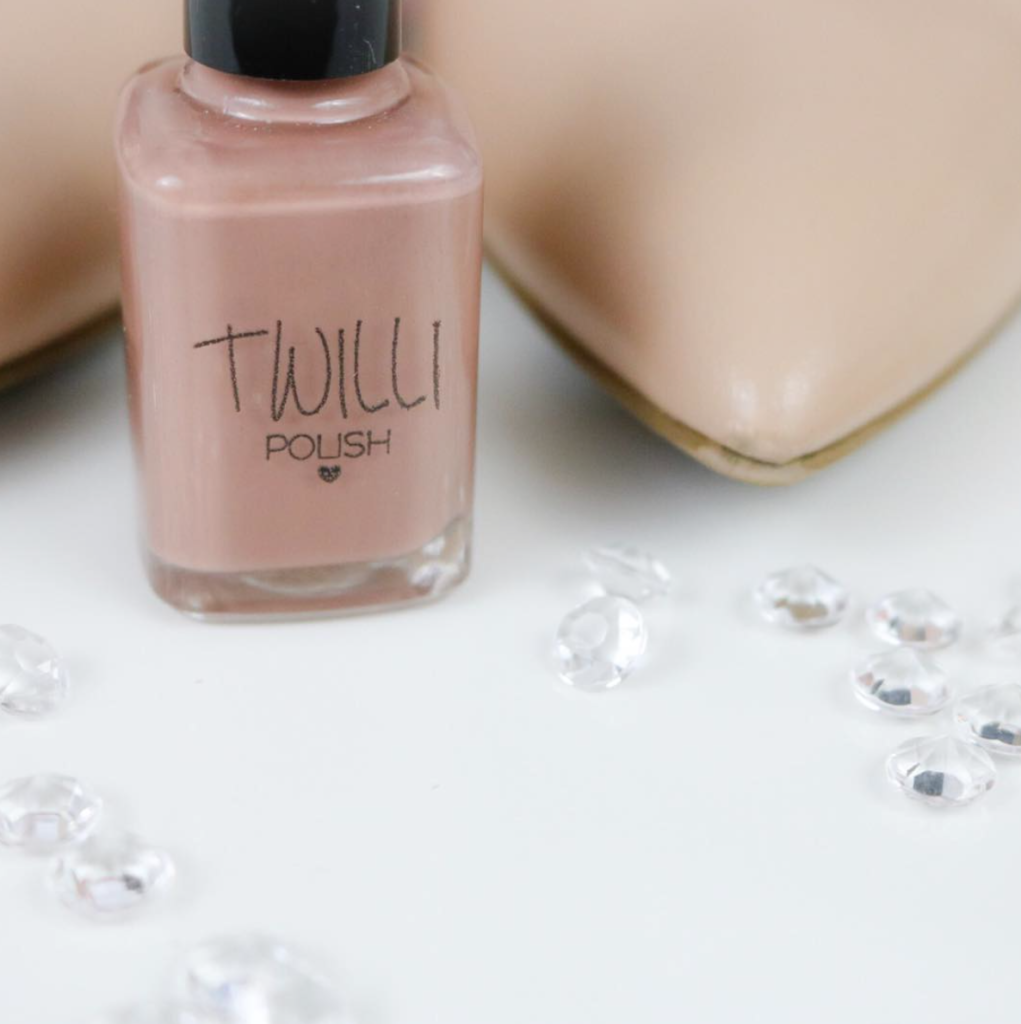 Twilli Polish – We absolutely love Twilli Polish and worked with them this year to host a giveaway. Their nail polishes are AMAZING, eco-friendly, and long-lasting! Scoot on over to the Twilli Shop and order a few polishes from this woman-owned beauty brand to use as stocking stuffers. Let them know that The Diva Diaries/The Diva Inc. sent you. P.S. Our favorite color is Aren't You MAUVElous!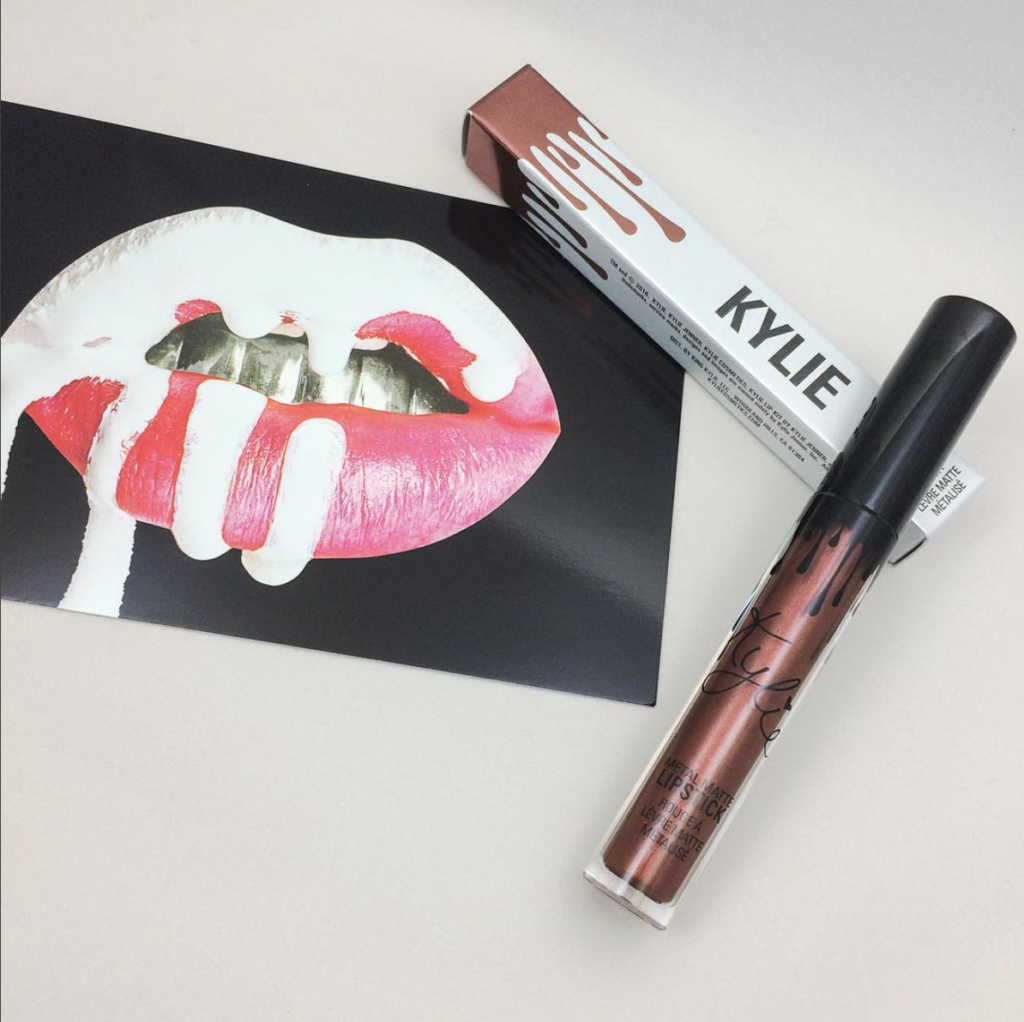 Kylie Cosmetics – Love Kylie or Hate Kylie but you cannot deny that her lip kits are AH-MAZING! She has expanded the brand this year to include eyeshadows, glosses, and Kyliner and we are all for it! We are especially in love with True Brown K + Reign (Pictured above). Katch them if you can in her shop. See what we did there?!
Stitch Fix Gift Card – Who doesn't love a great gift card?! Especially when it is a key to style + convenience. A $20 gift card will take care of the styling fee for one of your girlfriends. Of course, you can always load this gift card with more money for your close girlfriends to shop to their hearts' content. This is another great stocking stuffer for the sisters, aunts, mothers and girlfriends in your life. Oh! And now the men in your life can take part in getting styled in the comfort of their own home. So run, don't walk to the Stitch Fix website and order gift cards for all of the good little elves in your life.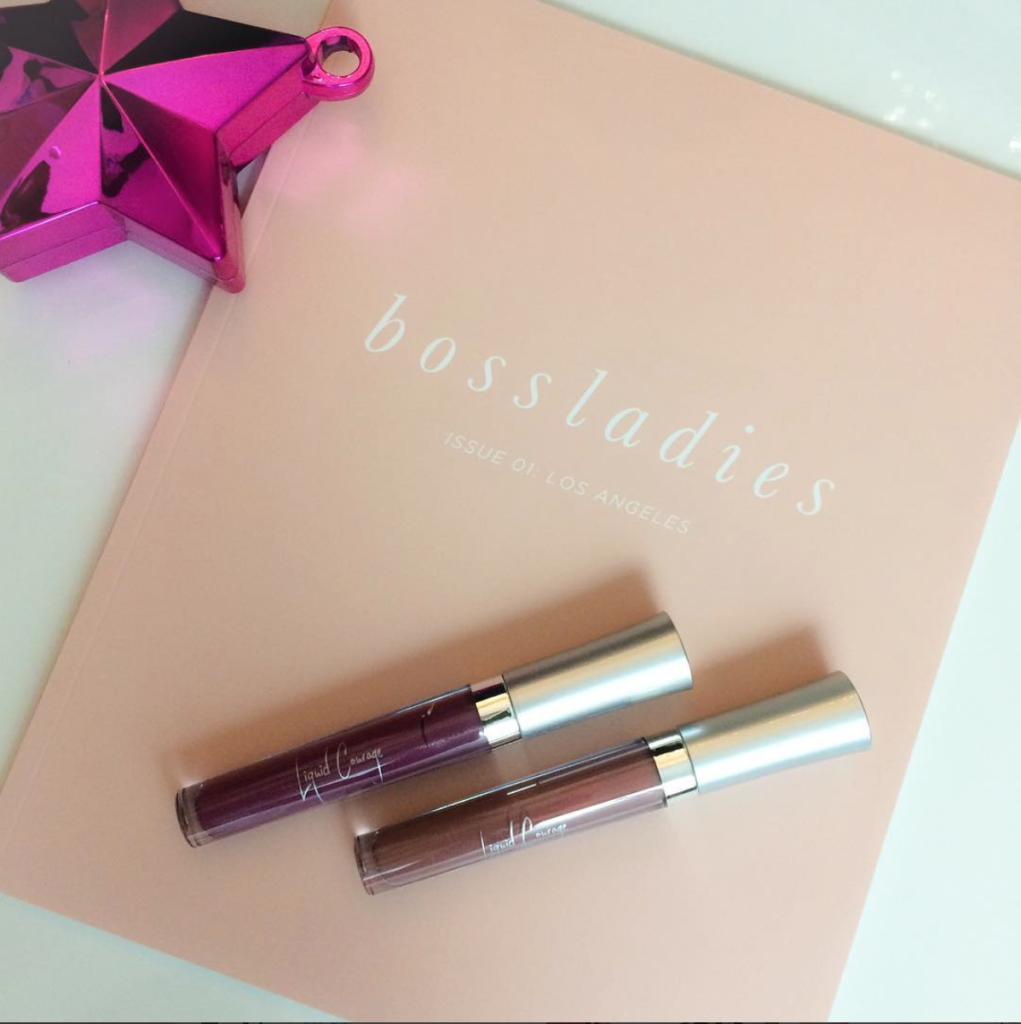 Boss Ladies Magazine  – This new magazine profiles women bosses from Los Angeles in each issue. This is perfect for the Entrepreneur Diva Boss Lady in your circle. We loved reading the Q&As in the first issue. We learned new things about some of the Boss Ladies we already love and got a chance to get to know some new ones. Stay inspired by reading the stories of entrepreneurs like you. A little too big to fit in a stocking but it makes a thoughtful gift for all of the women you know who are running the world or at least their businesses.
Liquid Courage Cosmetics – This cosmetic line hit the scene a little over a year ago and has been skyrocketing ever since. This year they were featured on IPSY and thousands of IPSY lovers experienced the dynamic duo of Plum It Up + Mocha Latte (Pictured above with Boss Ladies Magazine). If you missed out on the IPSY deal, don't worry… We have you covered! Shop Liquid Courage and tell them we sent you! These lipsticks and matte liquid lipsticks are sure to be a stocking stuffer hit!
***This post may contain affiliate links and I will be compensated if you decide to use them. Thank you in advance for your support.