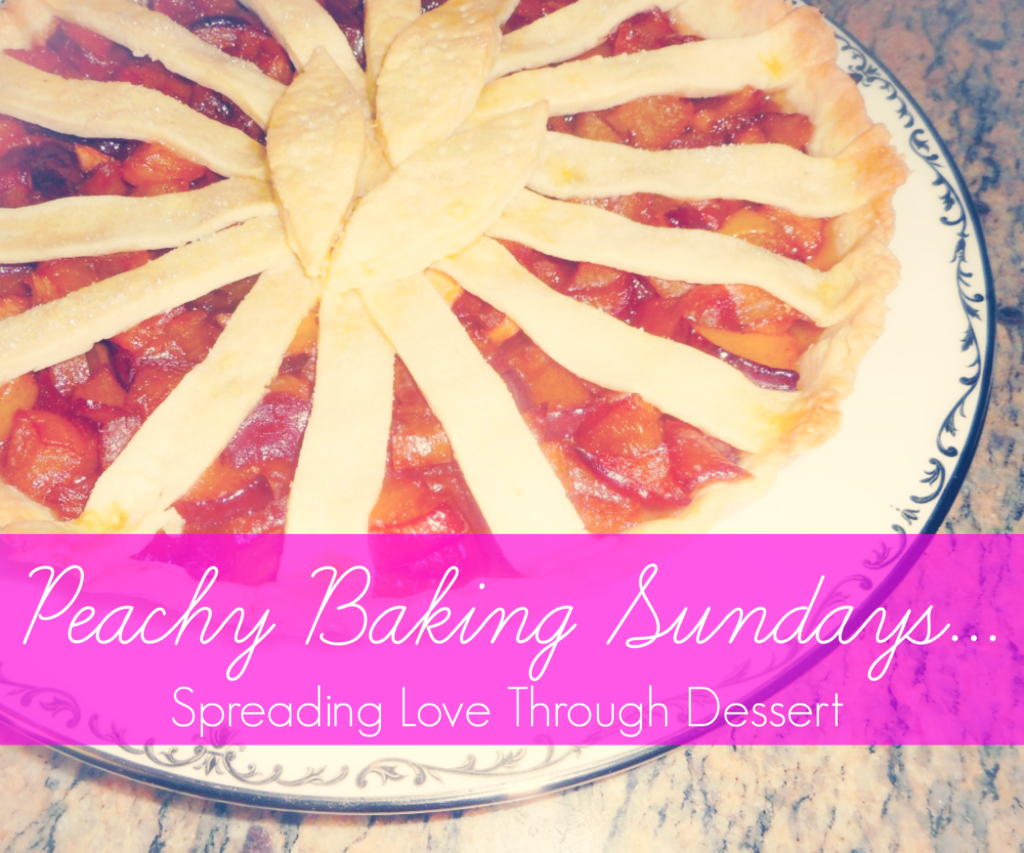 One of the best things about Sunday's is that there is ample time for baking. So here's a bit of inspiration for you to start your own Sunday baking tradition.
I love creating desserts just as much as, and sometimes more than, I like eating them. When I was growing up, I could count on having fresh baked desserts at my Grammy's house almost every Sunday. Even today, a Sunday afternoon without homemade sweets doesn't seem complete. Cakes are easy to whip up, but have a go at a Peach & Nectarine Tart if you want to try something a little different.
Ingredients Needed:
Unsalted butter
Powdered sugar
Eggs
All Purpose Flour
Milk
Small Peaches
Small Nectarines
Lemon Juice
Brown Sugar
Ground Ginger
Ground Nutmeg
Ground Cinnamon
For the crust I used a short pastry recipe from Le Cordon Bleu Dessert Techniques called, Pate Sable, which can be used for making tarts or for plain cookies. Feel free to use a recipe of your own, or even a store bought pastry crust. In a mixing bowl, cream 1/2 cup unsalted butter and 3/4 cups powdered sugar until soft. Next beat 1 small egg, and stir it into the butter and sugar mixture. Then you sift 21/4 cups of all purpose flour into the mixture and stir it until it forms into smooth dough. When mixing, I found that I needed more moisture so I added about 1 tbsp of milk to help the binding process for the dough. Once the dough is formed, wrap the dough in plastic wrap and chill for about 30 minutes.  While the dough chills the filling is made.
For my filling I used 4 small peaches and 4 small nectarines. I like the flavor and texture of the skins so I did not peel them. I washed the fruit, cut the flesh from the seeds, then diced them into irregular sized pieces. Next, I put the diced peaches and nectarines in a small saucepan with 2 tsp lemon juice, 1/2 cup brown sugar, 1/4 tsp ground ginger, 1/2 tsp ground nutmeg, and 1 tsp ground cinnamon. I then cooked it over medium heat, stirring frequently, for about 10 minutes before removing form the heat.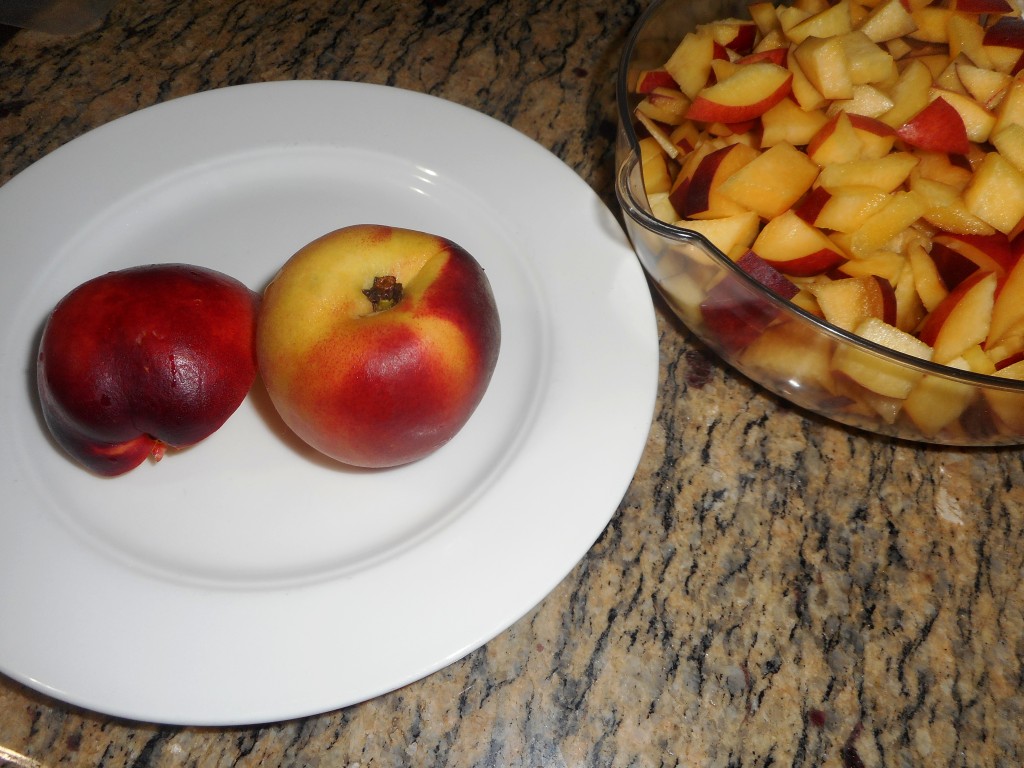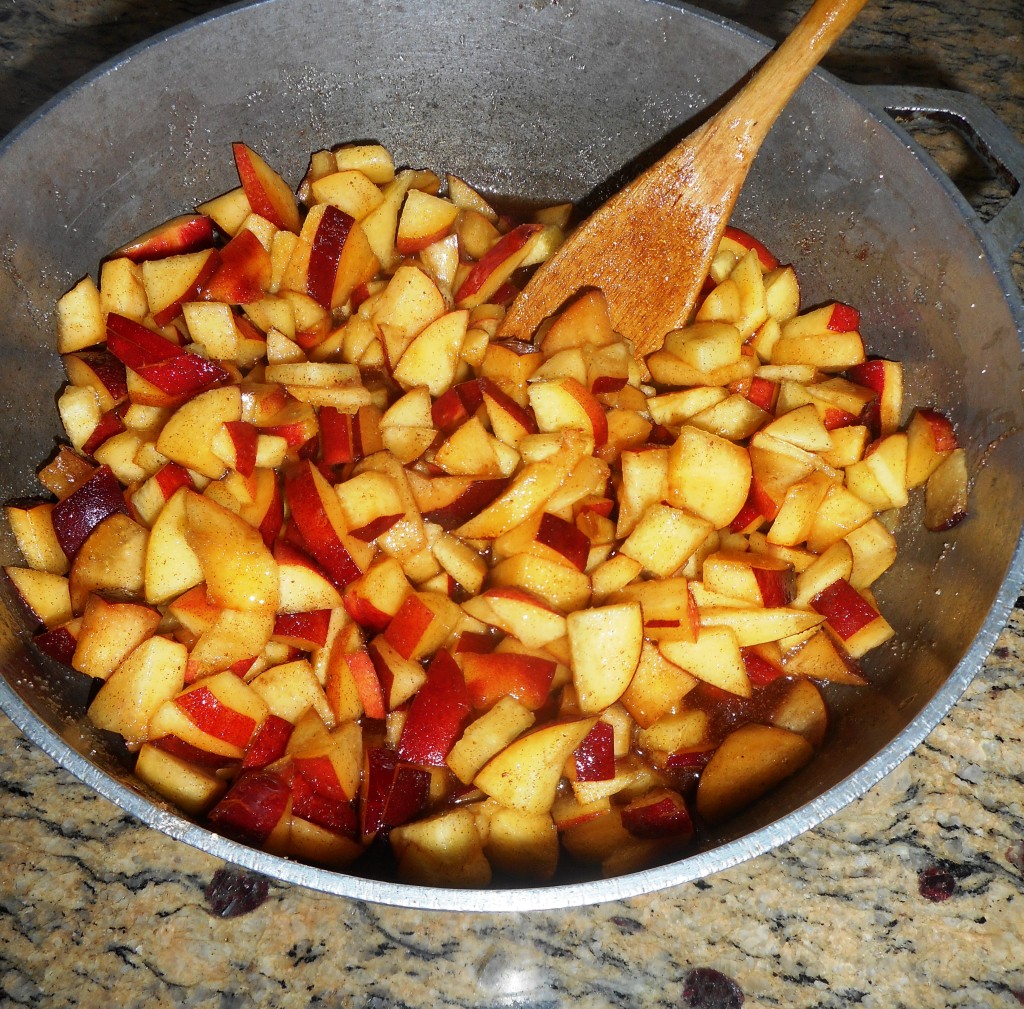 For some tarts you would bake the crust blind then add the fruit or filling, but for this tart, I chose to bake the fruit with the pastry. Now that the fruit is ready, the chilled dough is rolled out wide enough to cover a 10 inch tart pan. Next you place the dough over the pan, press it into place, and trim the excess dough from the edges. Be sure to save those pieces to make the decorative covering for the tart. Prick the bottom of the tart shell all over with a fork.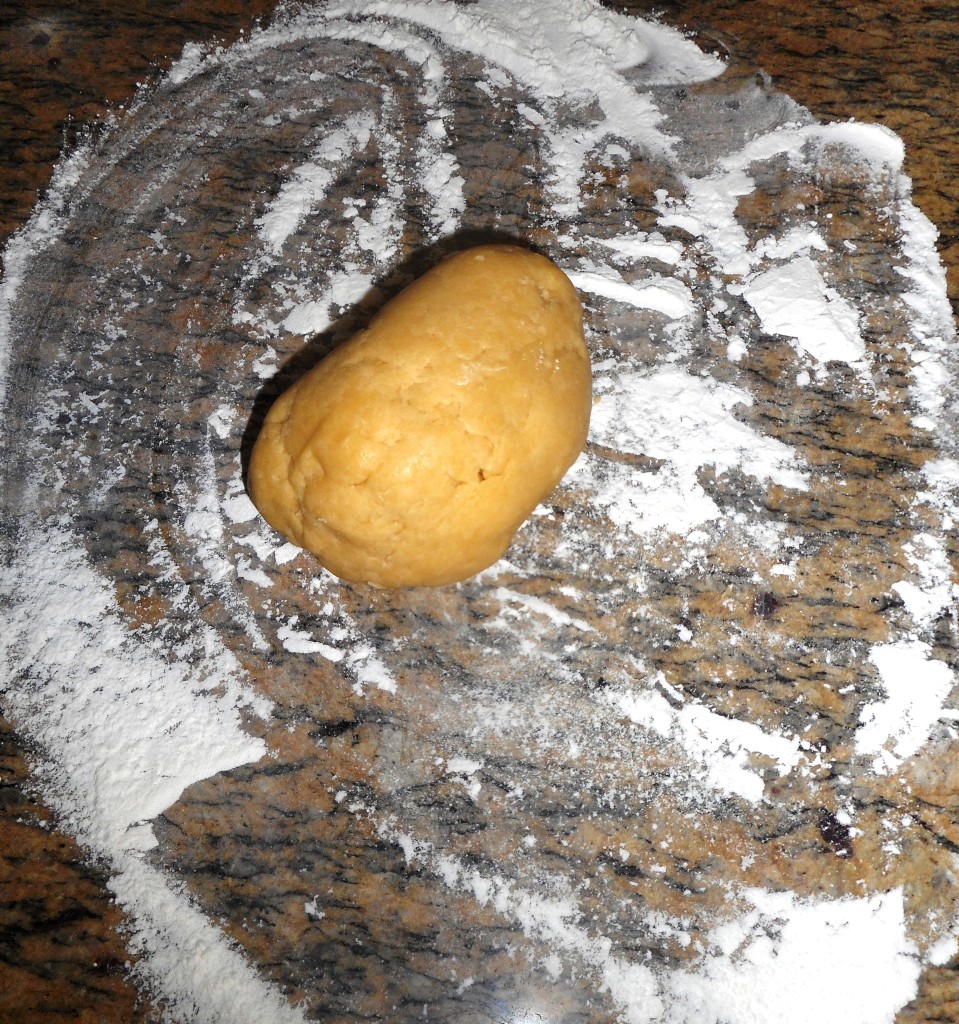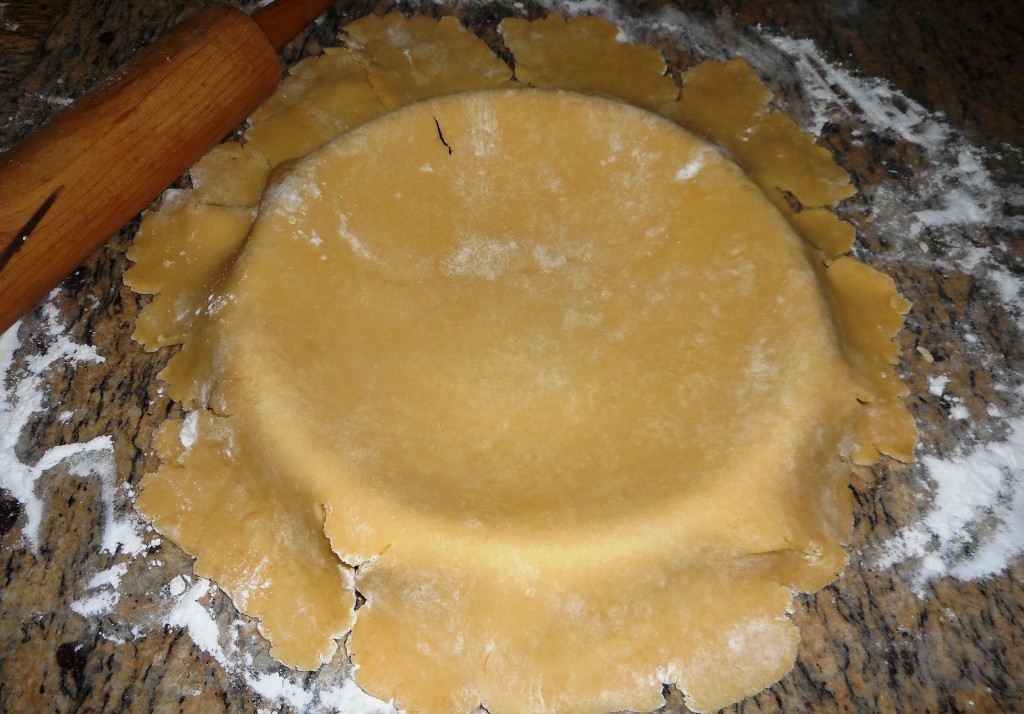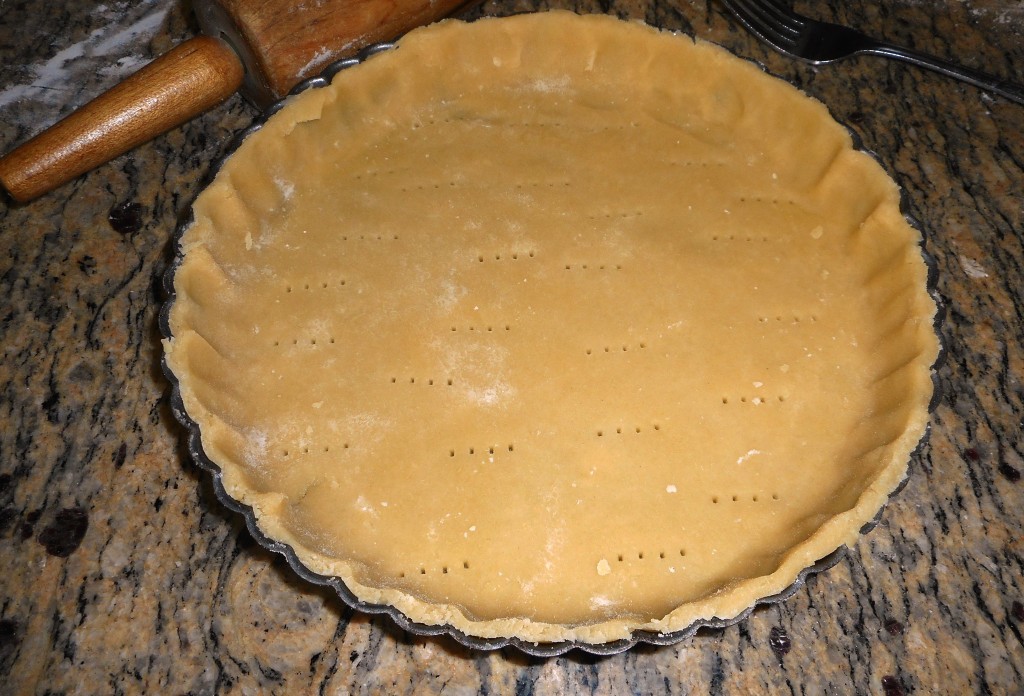 Filling the pan is next. Evenly place the fruit over the bottom using a slotted spoon.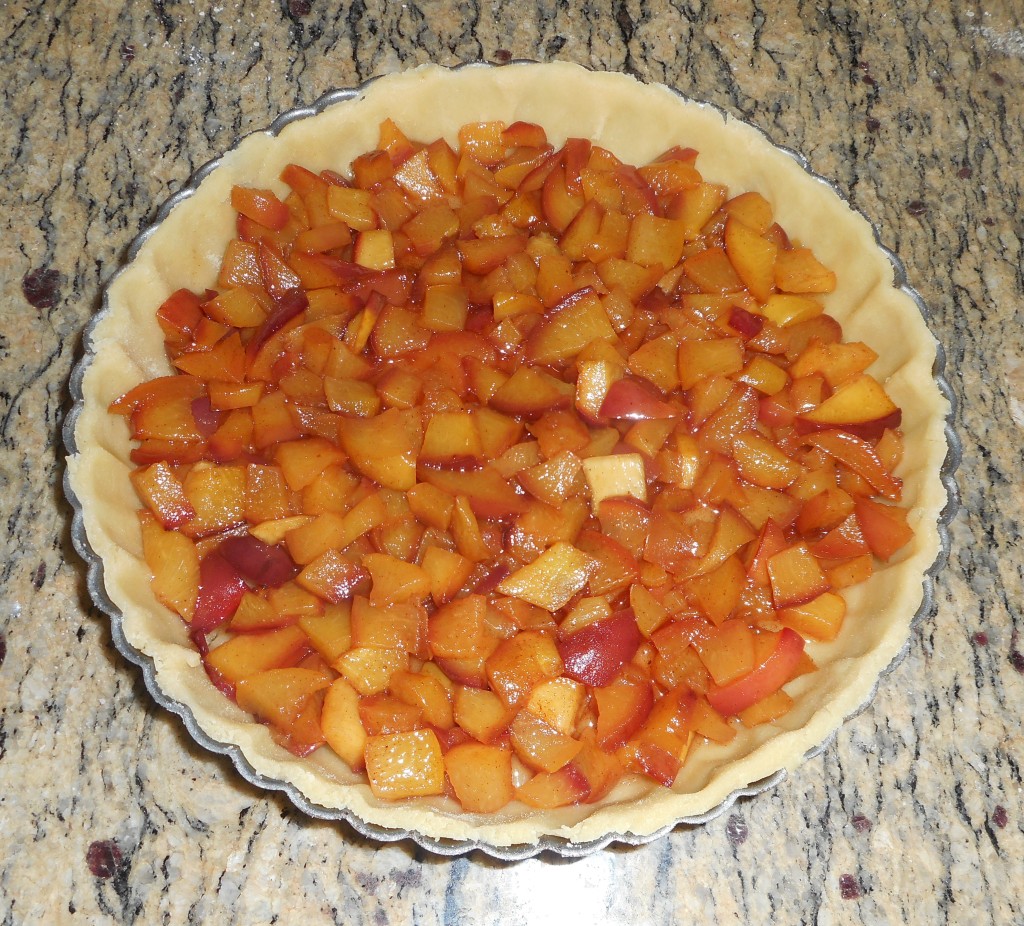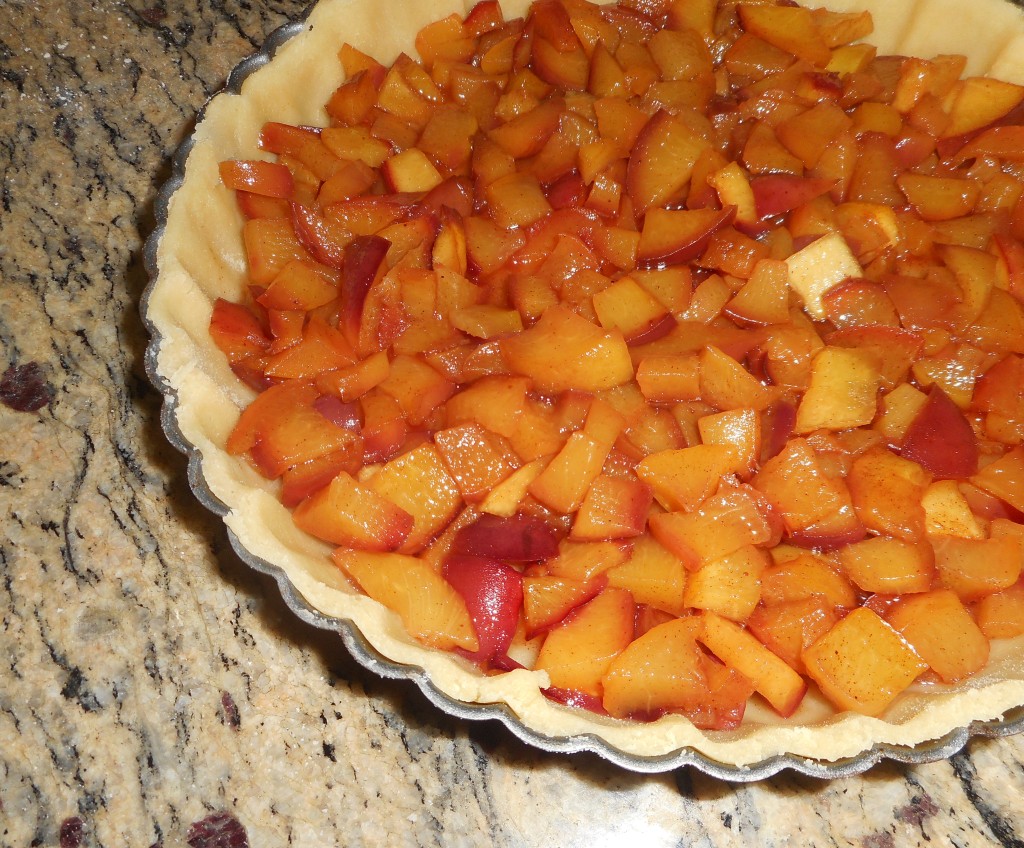 Now for the most fun and creative part. Form the excess pieces of dough back into a ball, and roll it again to cut strips and shapes for decorating the top of the tart. After putting on your decorative pieces you can brush the dough with an egg wash like I did, or melted butter and sprinkle with granulated sugar. Once that's done, bake at 375 degrees Fahrenheit for 30-45 minutes.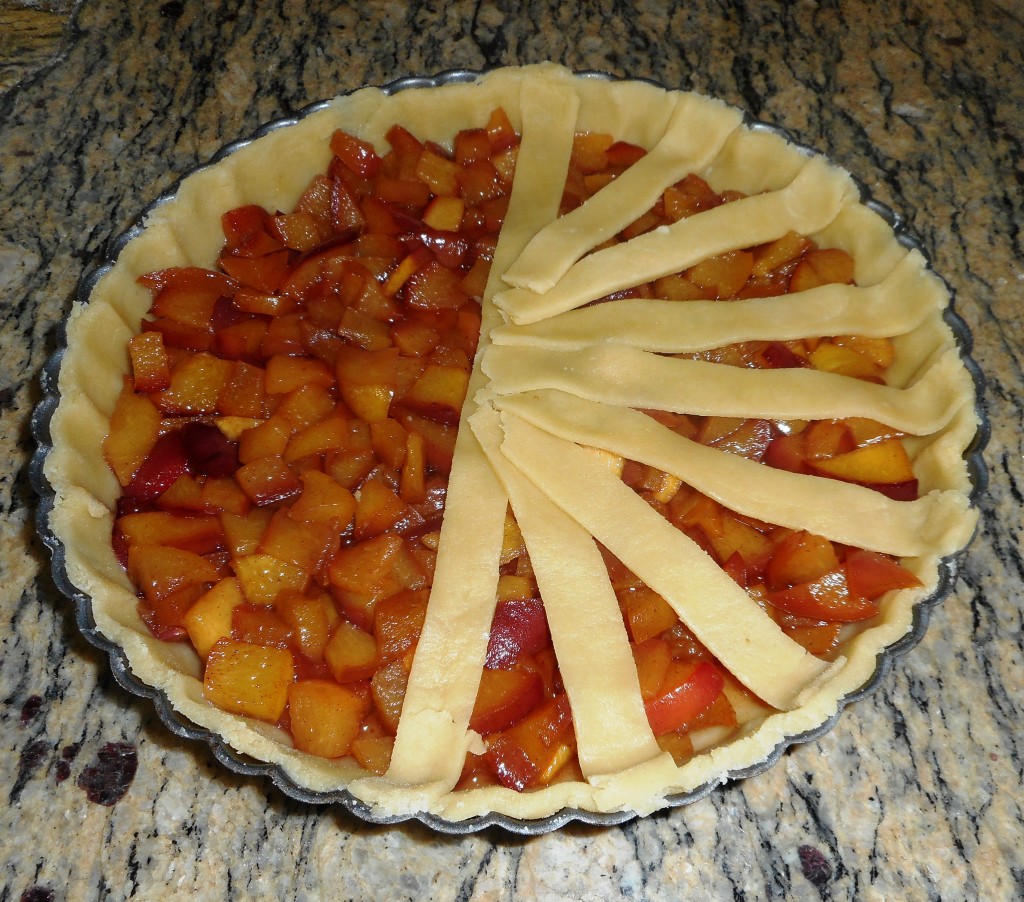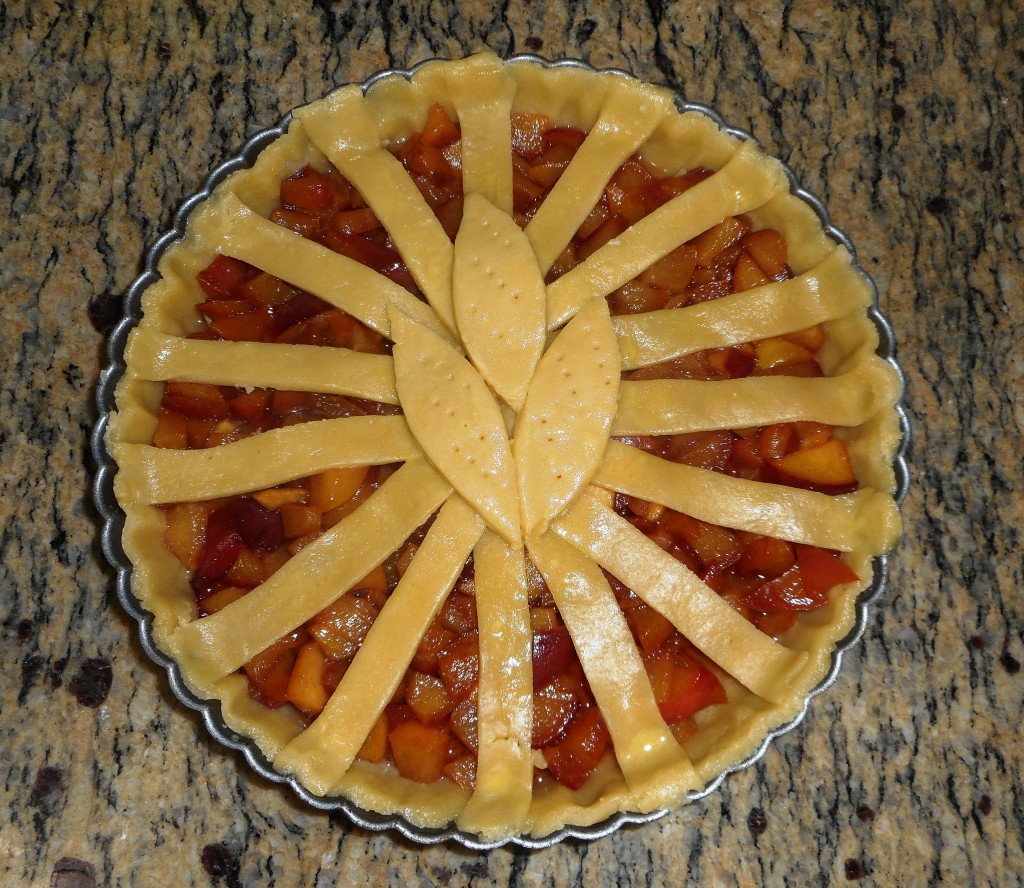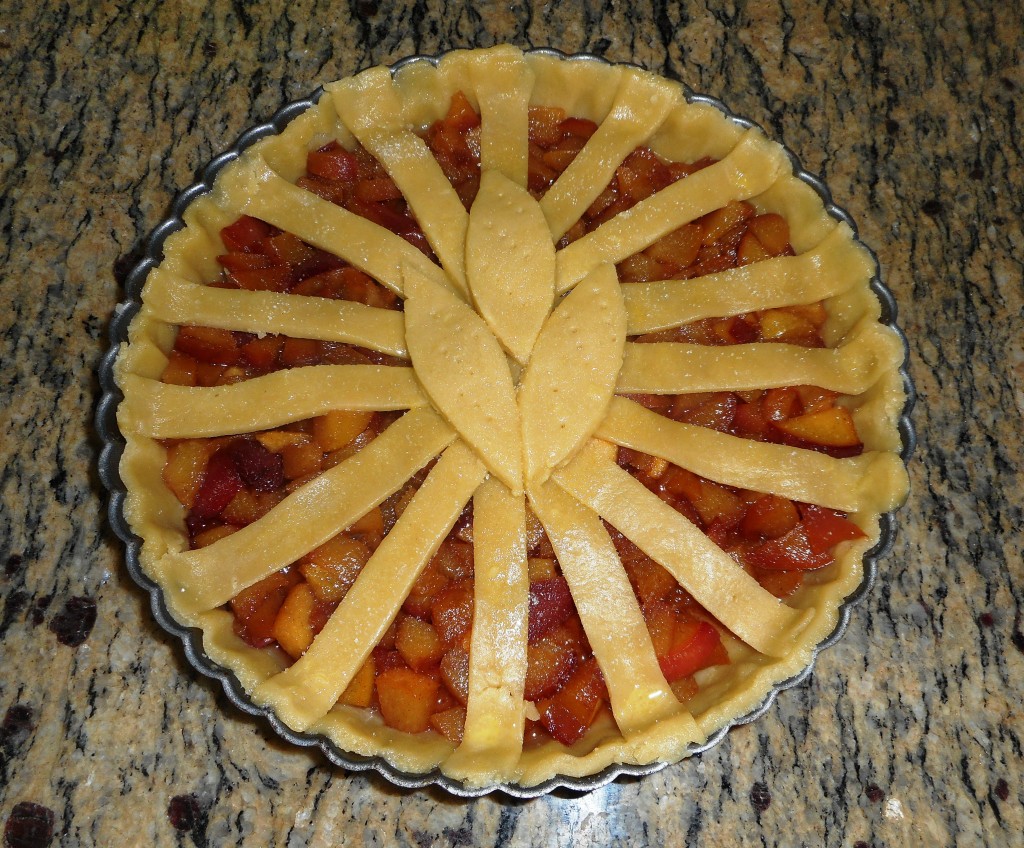 So there you have it. A Peach & Nectarine Tart ready for eating. ?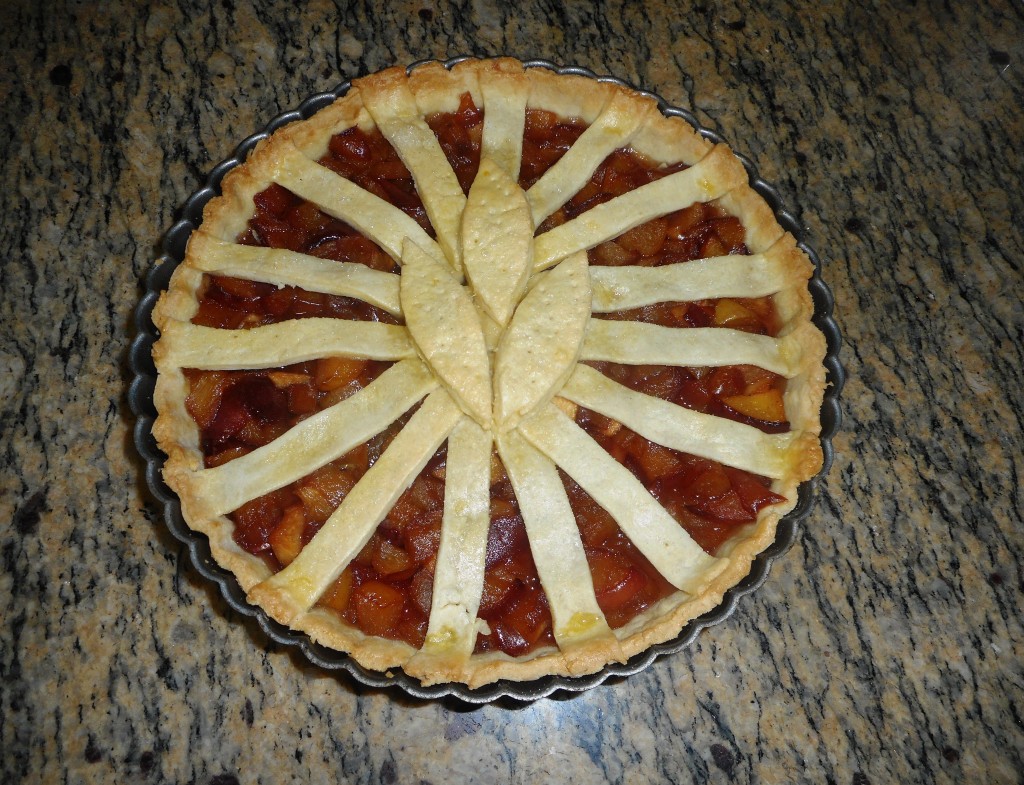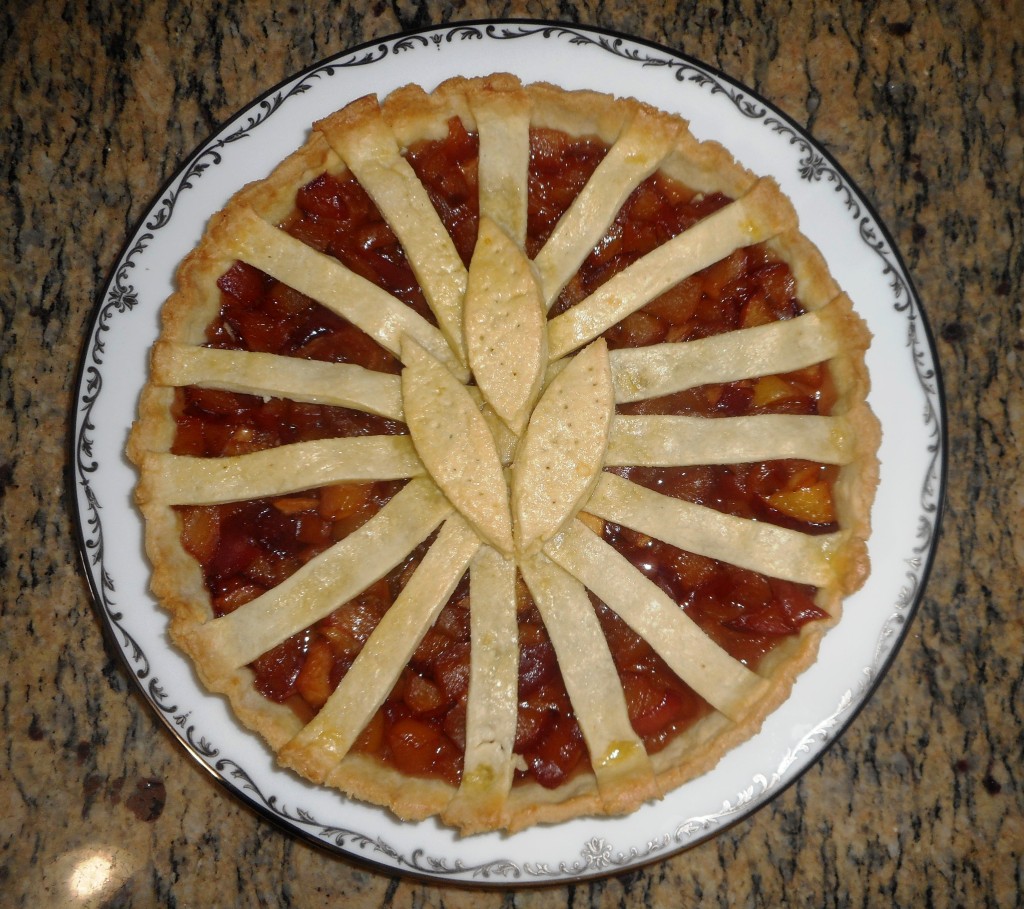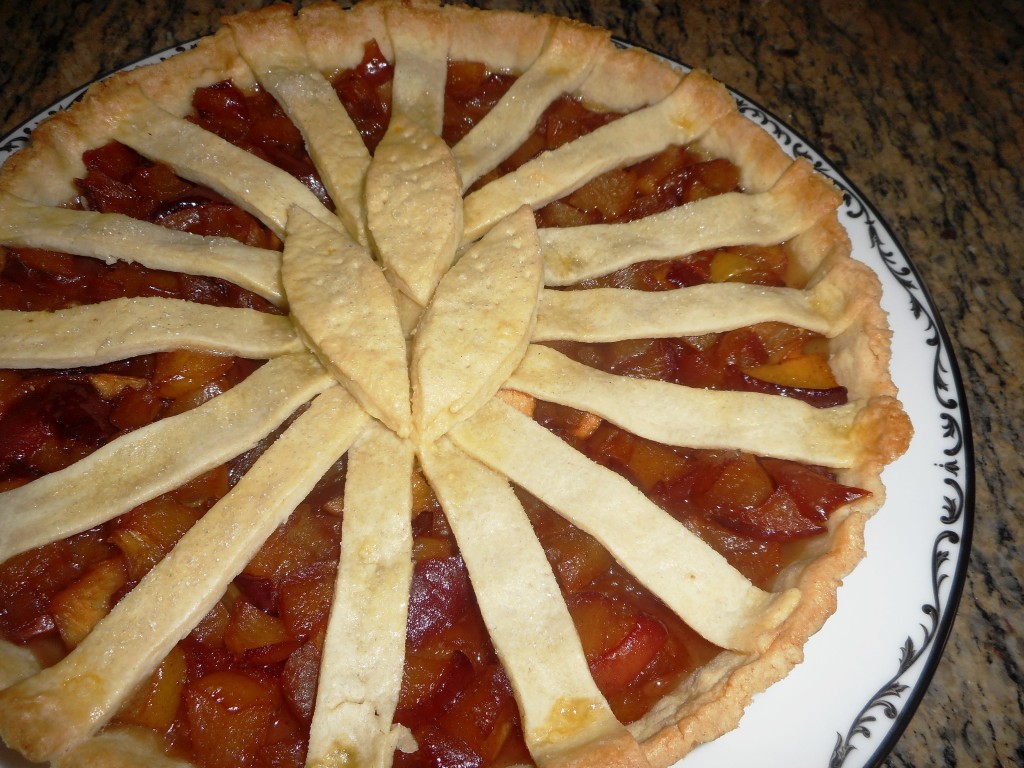 If you're having and event and want to make individual portions, it can easily be done by using mini tart pans or cupcake pans. For me, sweets on Sunday's area always guilt free, especially when shared with loved ones. ?
Trying this recipe? #thedivaincmagazine to be featured on our Instagram.
Indira Moss is an artist-designer-baker in the Bahamas who has always loved creating and sharing her creations with others while helping them embrace their own creativity. She is our newest staff writer for the Foodie Diva and Fashion Diva sections. Find her on Instagram @ilashanstyle.