It's 2016 and with a New Year comes New Year Resolutions or like I like to call them…goals. One of the goals I've had for the past three years is to lose weight and get in shape. Each year I try to chomp away at this goal but the only thing I end up chomping on is Hawaiian rolls and carbs. I mean, I love to eat and exercising past 30 is well…hard! I wish I could be one of those ones who LOVES to exercise. But oh wait…I can! The thing about exercising for me is that a traditional gym no longer serves me the way it used to. I need something fun. Something that challenges me, helps me reach my fitness goals and keeps me coming back for more. I want a fun exercise routine that leaves me feeling accomplished after I finish. Enter Flywheel Sports.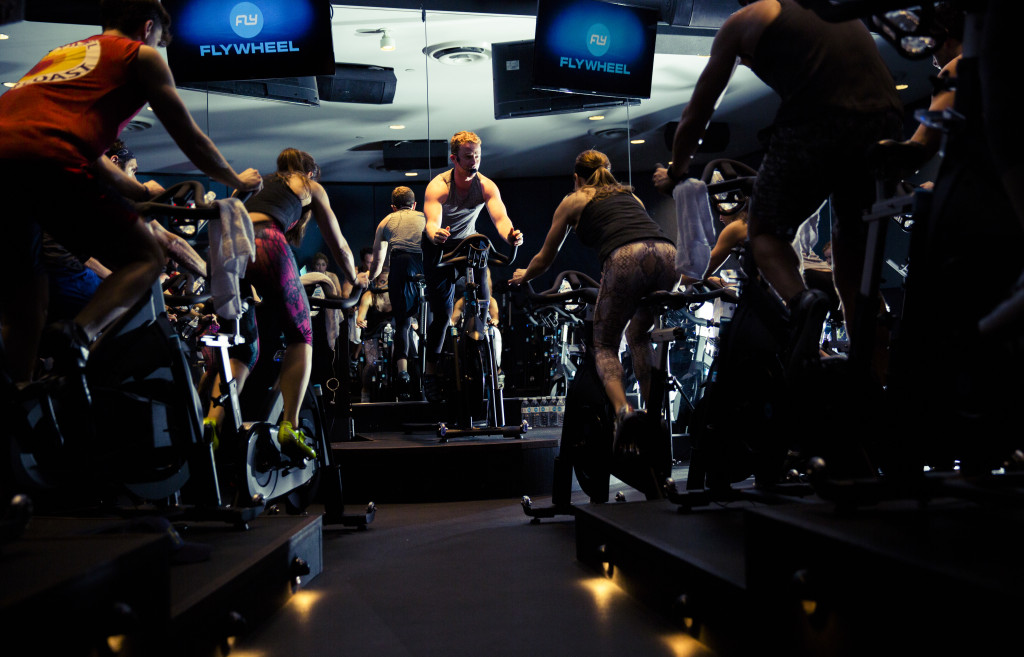 I signed on to be an ambassador for Flywheel Sports this year. I am so happy (and a bit afraid) that I did. Flywheel offers cycling and barre classes. I heard about cycling classes from other friends who had taken them. They always sounded so intense. I thought at my level of fitness, I would pass out. I attended my first Flywheel cycling class on Monday and I loved it. It wasn't easy-by no means. The class was a FlyBeats class where we cycled to rock, pop, and hip-hop. Something about the beat of the music keeps you going.
I walked into the already filled dark room guided by a Flywheel employee to my bike. He adjusted my seat and handlebars and showed me how to place my shoes in the peddles. Then it was on. It was go time. I kept thinking to myself, "My goal for this first class is to stay on the bike". I tried not to look around to much (comparison is the thief of joy) and concentrate on my fitness goal and my goal for that day–to stay on the bike.
It was intense. I have never sweat more in my life. I forgot my Voss water in my purse (which was in my locker). But I didn't want to get off the bike. I pushed through the hard seat (next time I will grab a seat pad) and peddled my way to greatness. I may be exaggerating a bit about the greatness. But you get what I mean. 🙂 After the class the lady next to me helped me unlock my shoes from my peddle and told me she wanted to offer me her water. I must have looked exhausted but I felt amazing and had a sense of accomplishment that I had not felt in a long time.
Have you ever had a "This is different" moment? That is what I felt taking this class. I cannot wait to take my next one. You can follow my progress pictures on Instagram. I will also be posting progress articles and what I am doing to lose weight and have fun here in the magazine. So be sure to subscribe to the magazine and make sure you don't miss out.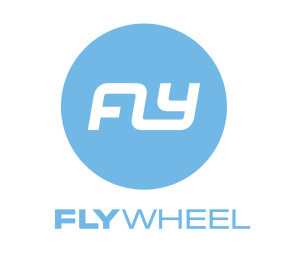 Interested in taking a Flywheel Class? They are hosting a four-week challenge starting Monday! Here is some information about the challenge from Flywheel:
The upcoming four-week Challenge series kicks off on Monday 1.25! The challenge begins with a kick-off/welcome event and includes four classes per week as well as technique workshops to ensure participants get the most out of their workouts.
The Challenge series – perfect for the start of the New Year – is ideal for anyone who has a New Year's resolution to burn calories and get in shape. The classes, combined with the specially tailored nutrition program and technique workshop have proven results for Challengers – they will burn calories, increase endurance, and improve cardiovascular health.
Challengers will be assigned a coach (Lead Master Instructor Ryan Makely) who will email participants weekly and be readily available to answer any questions and/or concerns throughout the journey. Additionally, the Challenge will focus on nutrition, a crucial component for those seeking weight loss results. Stephanie Clarke and Willow Jarosh, co-founders of C&J Nutrition, have designed a nutrition program exclusively for challengers that includes a custom meal plan, recipes, nutritional tips (specifically local hot spots and their meal options) and more.
The challenge is $380 for credit riders (includes 16 credits plus 2 guest credits as well as all of the challenge benefits, including early booking privileges which usually costs $75 to purchase). The series is a $100 one-time "add on" charge for monthly members.
Readers can sign up for the challenge at this link: http://www.flywheelsports.com/flywheel-challenge/kick-off-2016/northern-california
*Disclaimer: I am an Ambassador for Flywheel Sports. I have received complimentary classes/product. My friends, family and followers count on my as well as other The Diva Inc. Magazine writers honest opinion. I nor we will write about something we do not believe in.