Hello Loves!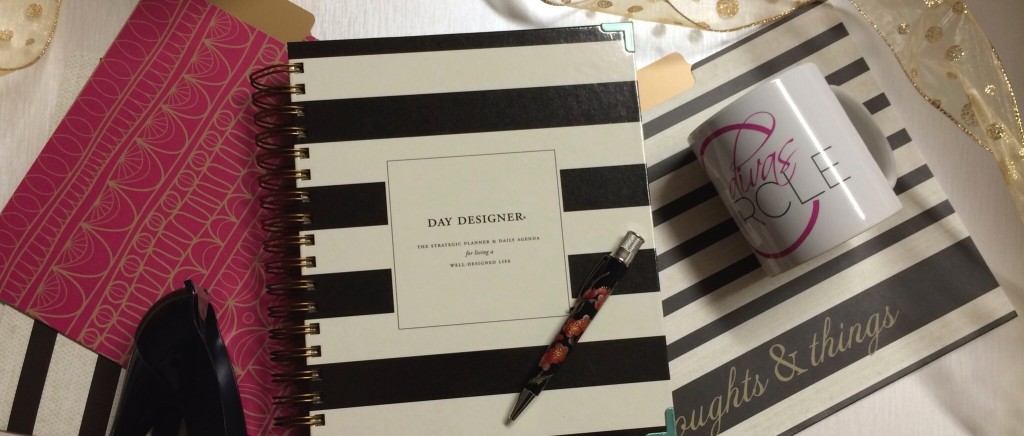 I'm so excited to share my love for this product with you. I've had it for almost a month now and I feel more focused than I ever have. The Day Designer by Whitney English is hard to get your hands on but so worth it. Part calendar part to-do list this planner aids creative entrepreneurs in being well…creative. It helps you focus on what your daily tasks are and prioritize the top three items for that day.
Your Core:
At the beginning of this AMAZING planner there are worksheets that help you plan out your entrepreneurial goals, vision, and principles for your business. I'm still working on writing mine down as this is a lot to think about. I love that I can have my creative goals in the same place as my daily goals. What better way to make sure that you are on track. The first part of the Your Core section says to "describe the best life that you could possibly imagine". Sure it sounds like something that we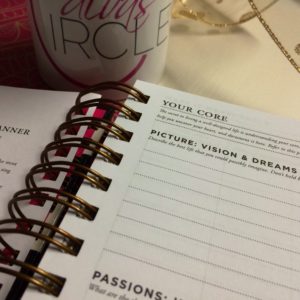 all do. But writing down your dreams and goals put them in the universe so that the life you imagine will manifest. In a time where everyone is using their technology to keep notes it is more important to me to write down my goals in my own handwriting. Something about that hand to brain action that helps me realize my goals better.
Daily Appointments/To-dos:
I've been using this section like crazy. *Note: This planner is not for my 9-5 work appointments. I only use this for my creative, business and personal goals/to-dos. Writing down everything that I want to accomplish that day and then prioritizing the top three that I must get done keeps me feeling productive and accomplished. Washi tape has become my best friend (a tip I learned from other Day Designer users). I use this fun and colorful tape to mark out blocks of time where I will be busy, to highlight events, or just to decorate. Who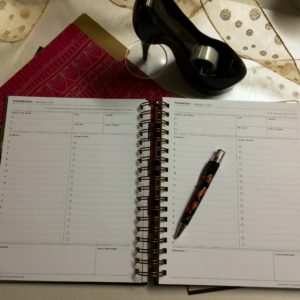 knew that getting stuff done could be so fun?!
We will be hosting a Day Designer giveaway soon! All you have to do is subscribe to the blog. More information coming soon. XOXOXO
Watch our video review of the Day Designer