We had an amazing time at the Inaugural Urban Beauty + Wellness Brunch last year hosted by
Urban Beauty Network
and we are so excited they are returning this year with another event that connects women of color with beauty brands and services in the Bay Area.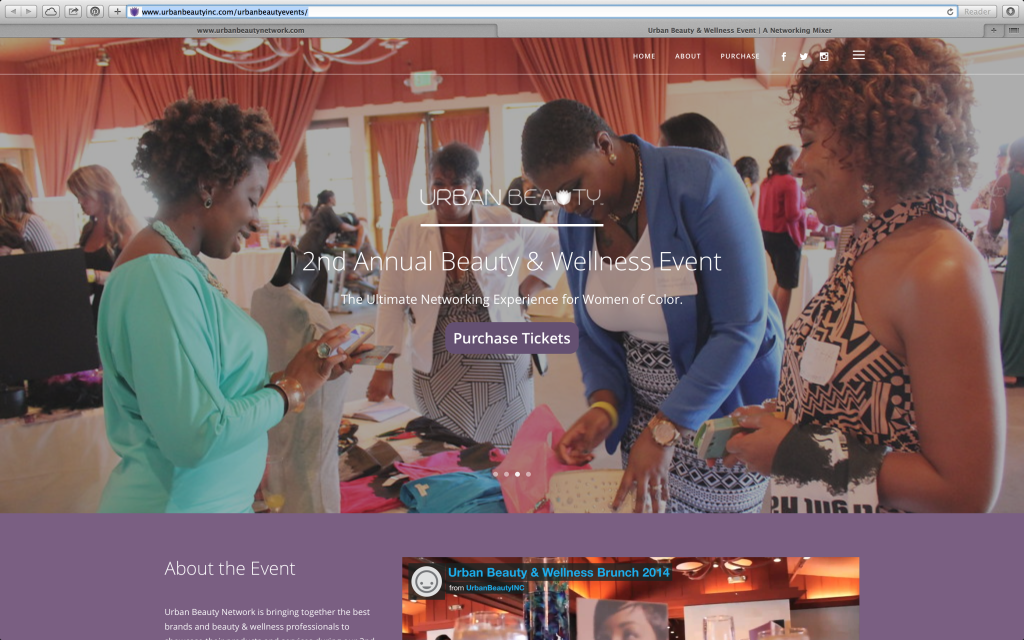 We sat down with Urban Beauty Network to get details on their upcoming launch, membership details and what we can expect from 2nd Annual Urban Beauty + Wellness Brunch.
TDIM: What is Urban Beauty Network and how can The Diva Inc. Magazine readers sign up?
UBN:
Urban Beauty Network is an on-demand service that connects women of color to top-tier beauty and wellness experts ready to cater to their beauty needs. Created in the San Francisco Bay Area, the service works as a digital "concierge" that makes it simple to locate pre-screened high-quality hair stylists, makeup artists and others, and also discover new beauty products. Users can find and book appointments with our hand-selected hair and makeup professionals at the salon, or have the service come directly to them wherever they are. To sign up, go to www.urbanbeautynetwork.com and follow the instructions to
register.
TDIM: What void were you trying to fill when you started Urban Beauty Network?
UBN: Finding a quality beauty professional can be time-consuming, frustrating and costly, especially for women of color. Millions of black women across the United States know these experiences all too well: sitting at the hair salon for hours because their stylist double booked, going to makeup artists who lack experience with darker skin tones, or moving to a new city and having to rely on word of mouth to find a good salon. We as women of color have unique beauty needs. We can't just walk into any hair salon or up to a makeup counter knowing for certain that those needs will be properly met. The professionals at Urban Beauty Network have experience in working with black women and are dedicated to making sure those clients walk away feeling beautiful, confident and important.
TDIM: What can clients expect from Urban Beauty Network?
UBN: First, clients can expect quality. Our professionals must be licensed by their state and we vet them for quality and professionalism. Second, clients have the power of choice. Unlike other beauty booking websites, Urban Beauty Network gives users the option to choose whether they want to pick a beauty expert on their own, or rely on an Urban Beauty editor to do the selecting for services brought to their door.
TDIM: You are preparing for your Second Annual Beauty + Wellness Event. How is the event different this year than last year?
UBN: 
We're really hoping to take this year's event to the next level. The 2nd Annual Beauty & Wellness event taking place at Impact Hub Oakland on Sunday, November 15, 2015 will bring together the best brands and beauty and wellness professionals to showcase their products and services. Women of color from the Bay Area and beyond will come together for an afternoon of shopping, education, entertainment, giveaways and more. This year, the event coincides with the beta launch of Urban Beauty Network, so it should be an exciting affair. And most importantly, proceeds from this year's event will go to Building Futures, a non-profit organization based in San Leandro, CA that helps support women and children victims of domestic violence.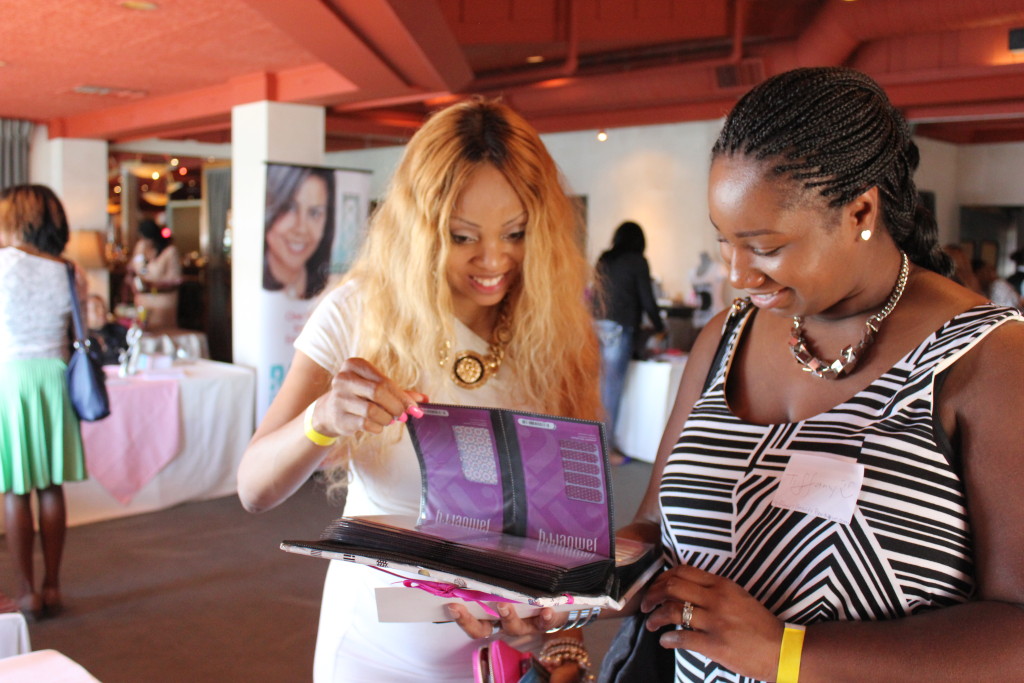 TDIM: There were some amazing vendors at the Inaugural Beauty + Wellness Event last year. What new vendors can attendees expect this year?
UBN: Once again, the Beauty & Wellness event will bring together women of color from all walks of life to connect with each other and also discover great brands in hair care, skin care, cosmetics and more. Vendors expected to attend are:
Nikki Thomas Network • Renown Premium Hair • Rodan + Fields • Big Chop Accessories • HOHSPA • Too Cute Boutique • Cataleya by Toni • Feminine Funk • AJ Crimson Signature Collection • AnnCarol Beauty • SOCIALITE Jewelry and Accessories • Heirs of the King • GlōGirl Cosmetics • Soapy Faith • First Impressions Beija-Flor Naturals • Natural Splendor • Advocare • Latifah Abdur • Epic N Iconic Events • Dating Diamonds • Building Futures • Sugaland • Supreme Queen SF • Aspire Pilates • Mz Black Beauty Lounge • Bashworthy Events • ELAN OF EULALIA • Elizabeth In Pearls
TDIM: Urban Beauty Network launches in the SF Bay Area on 11.15.15. What other areas does Urban Beauty Network service?
UBN: We will launch the Beta version of Urban Beauty Network in the San Francisco Bay Area first, and will be rolling out the service to future markets in 2016.