Hi Loves,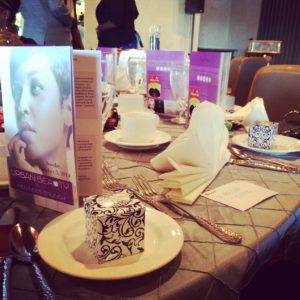 I hope you all had a blessed weekend. The weekend flew by (as usual) for me. The highlight of this weekend was attending the Inaugural Urban Wellness Brunch with some lovely ladies. The brunch was hosted by the Urban Beauty Network and held at Scott's Seafood Restaurant Jack London Square in Oakland, CA.
It was an intimate gathering of about 80 professional women and about 10 high quality beauty vendors. I absolutely love that this event was small. It made the atmosphere better for great networking.
The food was AMAZING!!! It was Scott's brunch buffet. Normally when you attend events like this the food is well…it leaves something to be desired. But this was totally different.
After we got our food and were settled at our beautifully decorated table the even began with a welcome from the host. Following the welcome we heard from Tracey Brown of Blinging Beauty and she educated some and reminded others that we should be applying a Vitamin C serum in the morning and Vitamin A at night.
There were several speakers throughout the three hour brunch and then a Q&A with a beauty panel at the end. Of course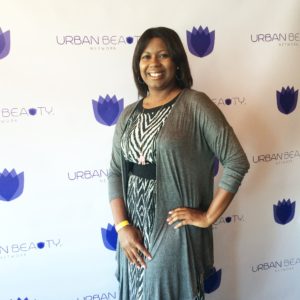 my question was more about business and less about hair and makeup. Haha. Anytime I get a chance to meet professionals who have been in the business 35+ years, I have to know how they keep there business going. It is not easy running a beauty business and trying to manage life.
In between sessions I kept running to the vendor tables. I was very impressed at the quality of vendors at this event. They were beauty and wellness vendors that you would actually want to spend your money with and I did. I purchased 3D Fiber Lash Mascara from younique (review coming soon) and the Ultimate Body Applicator by It Works! (review coming soon). I tried the mascara today and I will have a full opinion in a few days. I cannot wait to try the wrap. I've heard about body wraps and have wanted to try for a while. You better believe I will let you loves know how it works when I do.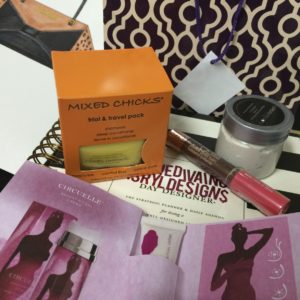 Lastly, the swag bags. Don't you hate when you go to an event and the swag bag is filled mostly with flyers? Well this VIP swag bag wasn't like that at all. I was very impressed with the four full-sized products that we were given.
I will be following up this week with some of the ladies I met at the brunch and hopefully be bringing you some collaborations soon.
Until next weekend…
XOXOXO