Traveling can be such a hassle… But it doesn't have to be! If you're well-equipped with good advice and knowledgeable tips, traveling can be amazing and will provide positive life-changing experiences. We are here to inspire a love for travel, give you useful tips, and of course, help you travel with true Diva style.  We looked to Urian Booze, traveler extraordinaire, for her expertise.
TDIM: Seven years ago, your international travel bug was ignited. What was it about that first trip overseas that had you fall in love with travel?
UB:
My very first trip out of the country was to Seoul, Korea. I arrived as a nervous wreck to teach English, and had absolutely no clue about the language or customs yet. Thankfully, my one-year contract gave me plenty of time to absorb the culture and really explore the country. The time I spent there was so valuable because it taught me how much more there was to learn from other people w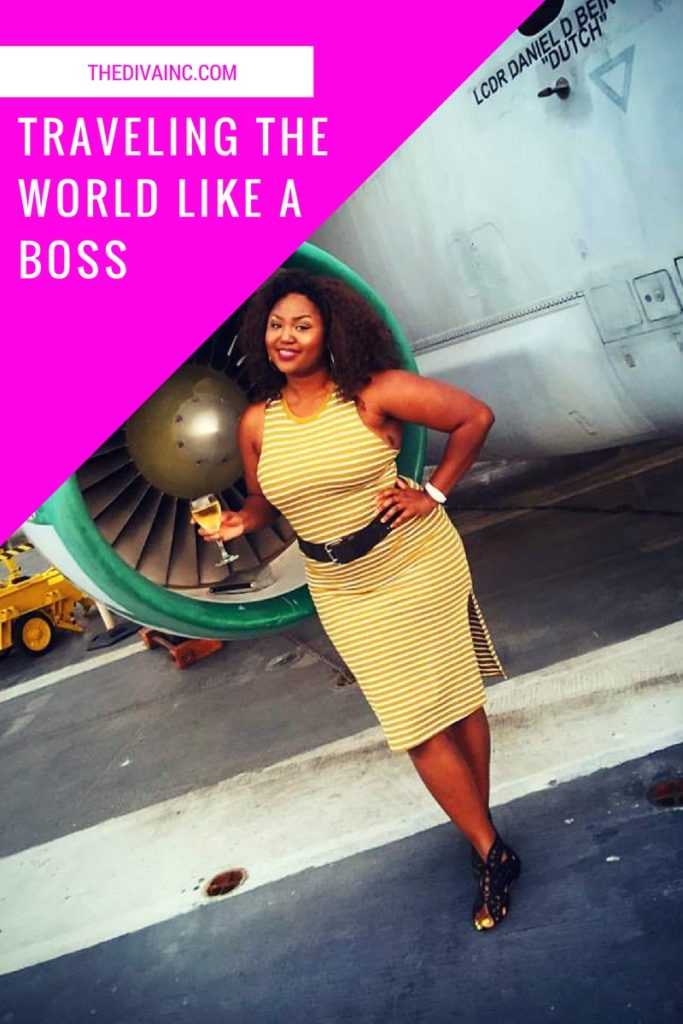 ho didn't look or speak like me. I've really fallen in love with travel since then because I feel like it's the perfect way to celebrate our global differences and the human community as a whole.
TDIM: What are some of the countries you have traveled to?
UB: Italy, Kuwait, Djibouti, Ireland, Germany, Korea, Romania, Dubai, England, Guam, Bahrain, France, Japan, Philippines, Bahamas, Qatar, Cyprus, Spain, Kyrgyzstan, Oman, Suriname, The Netherlands, Diego Garcia British Indian Ocean Territory, Iraq, Hong Kong, Russia, Mexico, New Zealand, Colombia, Costa Rica, Jordan, Greece, Canada, Turkey.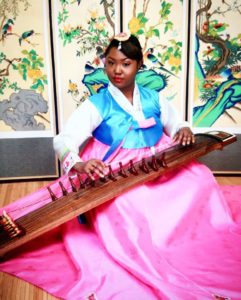 TDIM: What are the top two countries you would recommend The Diva Inc. Magazine readers visit and why?
UB: I would definitely recommend Italy and, my all-time favorite, Korea, to your readers who may be seeking a little adventure. Both countries are steeped in such rich history and have plenty of great foods and fashion to enjoy. I'm a bit of an art history nerd, so I really loved visiting the ruins of Pompeii in Italy and the grand palaces of South Korea. Also, If you love to shop like I do, either country is a winner. Many well-known fashion designers are Italian, so there's just something really special about getting a nice piece or two straight from the source. Shopping in Korea is bananas! Even the subway stations can keep you busy all day with endless racks of inexpensive fashions without even catching a train.
TDIM: Give us some of your secret (or not so secret) tips for learning the culture of a country and fitting in with the different fashion scenes.
UB: I've found that the best way of fitting in and learning about a culture is by simply being friendly. A smile goes a long way, and is often Step 1 to breaking a language barrier. I've been invited to so many amazing meals and fun activities with complete strangers all around the world simply because we were both happily curious about each other's culture. As far as fashion goes, it's hard to go wrong if you shop where the locals do. I always try to pick up a few cute accessories, at the very least, since that's an easy way to add my own flavor to existing trends anywhere I go.
TDIM: What is your packing technique?
UB: I am officially #TeamCarryOn! I rarely check a bag these days, so my luggage space is usually pretty limited. This means that I have to get really creative with my packing. I roll most of my clothes tightly and put smaller items like toiletries or underwear into my shoes. Being a former international flight attendant who lived out of a suitcase for 20 days at a time taught me that I never needed as many outfits as I thought. Keep it simple and leave room for souvenirs!
TDIM: What is your most memorable budget-friendly travel experience?
UB: My most memorable budget-friendly travel experience would have to be staying in a capsule hotel in Tokyo. As a 6 foot tall woman, I thought I'd be really uncomfortable in such a compact space, but I got some of the best sleep in that little pod than I'd had in a while for about $20 a night. The futuristic spaceship feel was also really cool!