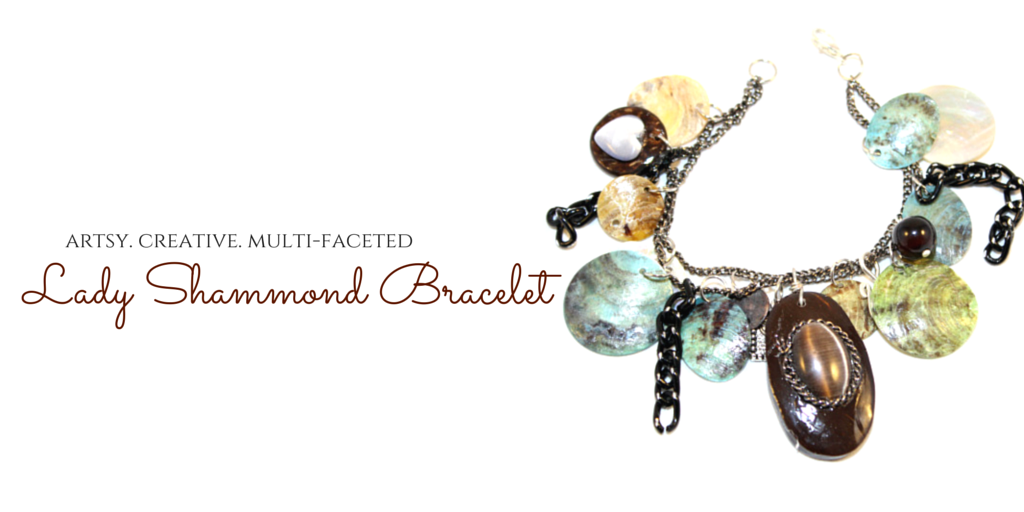 Only two words come to mind when you get a glimpse of Chelsea Johnson's work.
Decadent. Elegance.
While she's relatively new to the jewelry design business, under the label Autumn Crop, she has produced some of the most exquisite jewelry pieces in the Caribbean. Autumn Crop's Curve collection is featured at the Atlantis Resort on Paradise Island, Bahamas and Autumn Crop has been featured in international magazines including the May 2013 issue of British Vogue.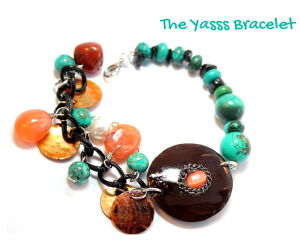 Autumn Crop is a brand that is for the woman who embraces her unique style and loves to express it through fashion. Since its inception, the company's customer reach has extended from the Bahamas to as far as Russia.
"It's a global brand and I couldn't do it without my customers who continue to rave and evangelize about the brand. When I started I saw in my mind what I wanted it to become and everyday it's shaping to the vision. Every day, I am living my dream and my passion and for that I'm appreciate it.", says Autumn Crop founder, Chelsea Johnson.
Ironically, jewelry making isn't Johnson's first love. It is something that developed out of a time of adversity and a visit to her number one fan – her mother.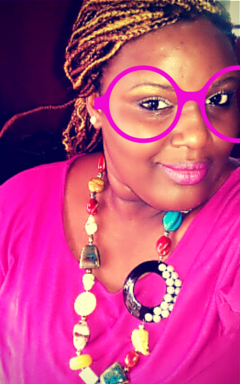 "That trip [to my mother's house] ended up being a time of organization for my own life (because) I was stuck," Chelsea said. "I was really going through a rough place after losing so much and not knowing which direction to take or what to do next. I did not know that I had the gift of design inside of me [and] I call it a gift because it was not a learned skill, or something that I wanted to do or even aware of. Mom had [taken] a jewelry making class and had tools and findings lying around the house. I literally picked up the tools and findings and I asked her to show me one or two things and viola! Four years later I am still at it. I often say that creativity is birthed through adversity. If I hadn't been in that place in my life, I would have not known that creativity was on the inside of me in the form of art. Jewelry design chose me. I am only doing what comes natural to me."
Chelsea pulls inspiration from a myriad of things – beads being her biggest muse. One of her inspirations is interior designer and fashion icon, Iris Apfel.
"She is 93 years old and the bomb.com," Chelsea exclaimed. "I love her uniqueness and she isn't scared to be who she is and wear things like she wants. She inspires me a lot…to just be bold and be uniquely you!"
With just over four years under her belt in the industry, Chelsea credits her break into the market to her decision to launch the Autumn Crop brand at the then 2011 Islands of the World Fashion Week (IWFW) in The Bahamas.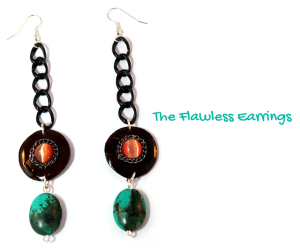 "I knew I wanted something different, something global and something big," she said. "And if I wanted to do that, it meant taking steps and doing events that represented what I wanted. So, that was the sacrifice I made to be apart of IWFW. They represented what I wanted my brand to be! The experience was amazing – Every part of it – the show, the models, the events, and the designers…it was awesome! IWFW got my feet wet and planted. It also gave me the confidence boost I needed. It was just so amazing to see how the audience loved my designs."
So what's next for Chelsea? Where else but New York and London Fashion Week? It's a goal that she's been working toward for the past year and she encourages other designers to be diligent with their craft and above all else – be confident.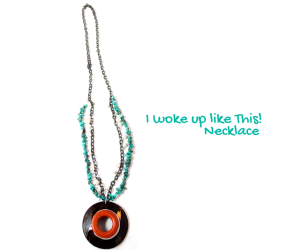 "Confidence sells," she said. "If you are confident in your work, others will take you seriously and believe in you. Being different is what sets you apart. Don't seek to be an overnight success. There's so much to learn along the way, and no one is going to give it all to you! Learn and grow! Apply and don't be afraid of hard work. The road to success is not an easy one, there will be times you want to give up but hang in there if its your passion and dream."
Connect with Autumn Crop on LinkedIn, Facebook and Twitter:
Vanessa Clarke is a native of the Bahamas and The Diva Inc. Magazine's newest international correspondent. Clarke is an avid reader, breeds pittbulls, loves hiking, photography and hanging out on the beach with her dogs, Ghost and Sheba.