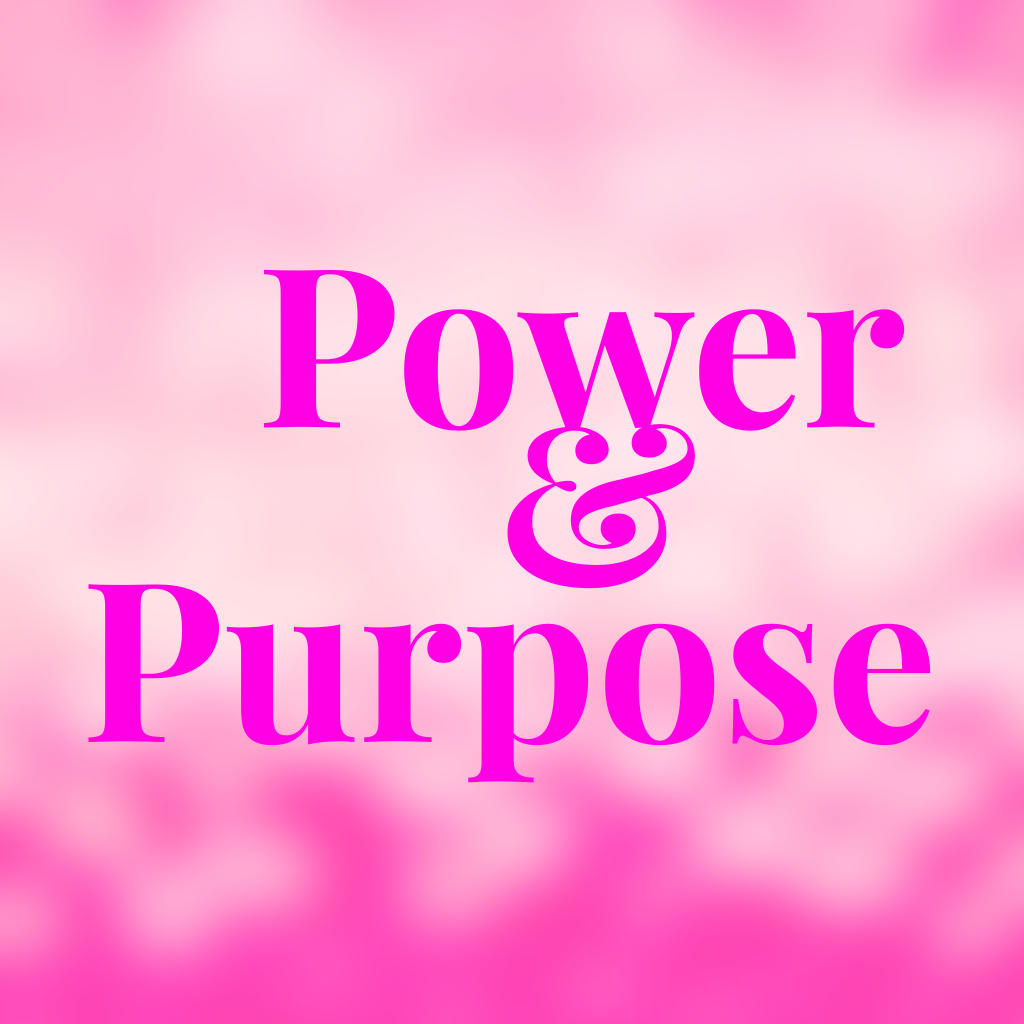 It's 2015! Whoot! Everyone is making their New Year resolutions. Some items on the list will be kept and some items will be pushed to the next year. It's inevitable and happens every year.
Years ago a friend told me about her way of designing her year. Instead of the traditional New Year resolution, she themes her year. Ever since she told me about this I've been doing the same. Sure I write down goals as well but it is easier to keep them when they are centered around a theme.
This year the theme is: The Year of Power & Purpose!
I chose this theme because at the end of 2014 I was seeking out things centered around Power & Purpose. First, I purchased the Power Sheets by Lara Casey. This is an awesome workbook filled with worksheets to guide you to finding a way that makes sense for you to reach your goals. Not just your New Year resolution goals but life and business goals. The Power Sheets aren't something that you can sit down in one sitting and fill out. They are meant to make you think and ultimately have a real hard talk with your self.
Similarly, I also purchased The Well Designed Year by Whitney English. This is 100 pages of get your creative juices flowing and narrow down what you want to accomplish in the year. I'm still working my way through both the Power Sheets and The Well Designed Year and it is so worth it. The amount of clarity I'm receiving (in just the little bit I've completed so far) is amazing. Both workbooks are sold out but I would sign up and follow both of these businesses on Instagram and Facebook just in case they sell more throughout the year.
The books I was reading during the end of 2014 and the workbooks I was completing all centered around what I wanted to do with my Power & Purpose in life. So the theme really thought of itself. 🙂 This year will be a great year for The Diva Inc. and we would like you to join us on the journey. Sign up here for our newsletter. Make this year the year that you finish that book you have been working on (The Diva Diaries will be out in 2015). Make it the year that you develop that idea you have been thinking about for years. Make it the year that you give back to your community. Make it the year that you use the talents that you have lying inside of you.
Make it the year for Power & Purpose.
XOXOXO