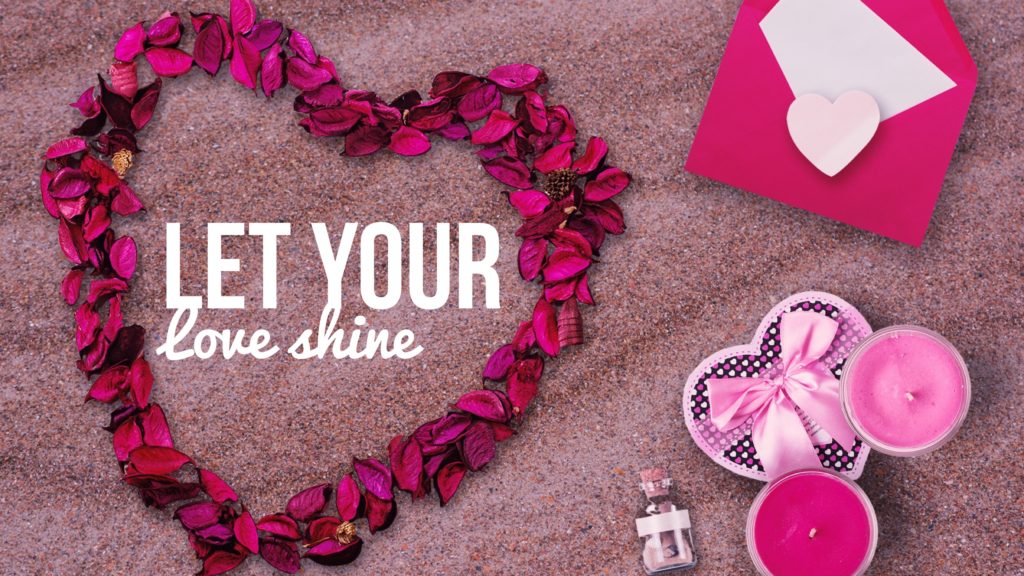 It's Valentine's week and there are signs of love everywhere. Whether you are in a relationship or not, we want to help you upgrade your love life all year round.
Holidays should serve more as a reminder of what our year should look like instead of being simply the one big day to show someone you care. Once a year is not enough!  We must learn to regularly recognize all the love around us, to celebrate it, and to return it.
If you are in a relationship, remember that the little things add up. We easily tend to remember this when it comes to annoyances but let's remember this about showing our love too. Be thoughtful. Remember to check in with your mate and ask about important dates and events that are important to them. If your darling has a big meeting, is working on a goal, or is awaiting the results of a test, be intentional about showing genuine interest. Consider doing small favors that will make your sweetheart's day easier. Send a loving card to make your honey smile or pay a compliment. Practical niceties like a massage or a meal go over well too. Learn your partner's love language and find out what makes him feel fulfilled in the relationship. Gary Chapman describes, in The 5 Love Languages: The Secret to Love that Lasts, that there are five main ways that people receive love and each of us fall into different categories. If you want your significant other to feel loved, it is important to consider the things that are important to him and show your love throughout the year. And yes, this applies to our men too.
Let's face it, many of us are busy pursuing our dreams and goals. But let's not forget what is truly important. In the hustle and bustle of our lives, family members often get overlooked. Take a moment to call a relative that does not normally get to hear your voice. Simply say "hello" and let them know you are thinking of them. Call a parent. Send a text message to a cousin. Take a grandparent out to lunch. Visit a sibling. Send a card to an aunt or uncle. Consider setting a goal for yourself that each week you will contact one family member that you don't normally talk to. Reach out and touch someone's heart. Do it before it is too late.
Share your love with your friends too. Girlfriends are a wonderful blessing! Do something to show them that you appreciate having them in your life. My girlfriends and I have a group text where we check in regularly, support each other, submit prayer requests, and tell each other "I love you." That's an incredibly simple way to show you care. If you are shopping and you see something that one of your gal-pals would like (and if your budget agrees – read Get Your Wallet In Order: Money Lessons From One Diva To Another Pt. 1) get them the thoughtful little gift that lets them know they are on your mind and in your heart. Make time for the people you care about. Doing so may be more difficult when in a romantic relationship but friends need to know they are important to you as well.
And above all else, remember to show your love to God. All day, every day. He loves you more than anyone else ever can.  His love is truly unconditional. How special it is to know that you can never mess up so badly as to be rejected by God. He will always offer His forgiveness to you when you are ready to offer your repentance. And He will always be ready to receive you when you are willing to receive Him! Even when you are feeling lonely, God is there. He hears you always and listens with an open heart. What wonderful reasons to return His love! In John 14, we are told that if we love God, we are to obey His commands and follow the teachings of Christ. Let us work daily to recognize how much God cares for us and also to return the greatest love of all time with obedience.
With love, the more you give, the more you are open to receive. Remember that love should go beyond Valentine's Day. Love in ways that are meaningful to the recipient. Be mindful of the many people in your life to love and the many ways you can show that you care. Remember that love can be given freely to those in your life. And do be sure to honor God's love in your life every day.
Denise Johnson is Copy Editor for The Diva Inc. Magazine. Follow her on Instagram.