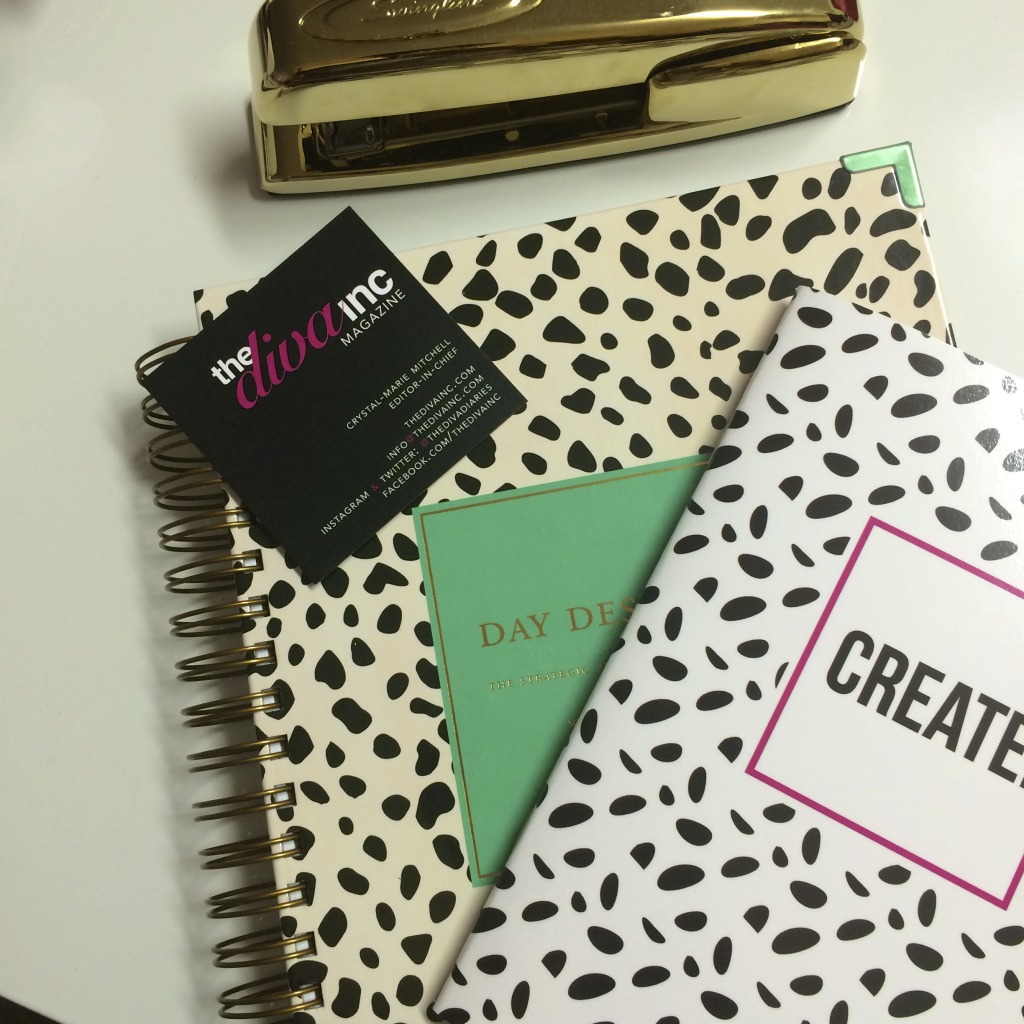 So happy to announce this FABULOUS giveaway!!! I use both of these products (one designed by me) and they have added so much organization to my life it is amazing. The Spotty Dots Day Designer was created by Whitney English and is a planner +. The plus is that it also has worksheets at the beginning that help you get your creative life in order. I designed the Spotty Dots CREATE. Notebook to work in conjunction with the Day Designer. It provides more room to journal, write down goals, and/or write down creative thoughts as they come. Always have a journal with you for those random moments when creative inspiration hits. 🙂
Want to win it? Here is how:
1. Follow The Diva Inc on Twitter, Facebook, or Instagram. +++ If you are following on all three.
2. On one of The Diva Inc.'s social media pages leave a comment with the hashtag #divagiveaway. Twitter, Facebook, Instagram.
3. In 300 words or less choose one of the following topics to write about. a) How have you overcome low self-esteem or helped others to do so or b) What dream/goal are you going to make happen in 2015 that both the Spotty Dots Day Designer and Spotty Dots CREATE. Notebook will help you accomplish.
4. Email your entry to: info@thedivainc.com by Monday, November 10th, 2014 12PM.
*Must have a valid US mailing address.
**Be sure to follow ALL directions.
XOXOXO,
Crystal-Marie