Hi Loves,
It's been a craaaazy weekend and I am super late on my post. Well…one day but still. I hope you enjoyed your weekend and are having a great start of the week.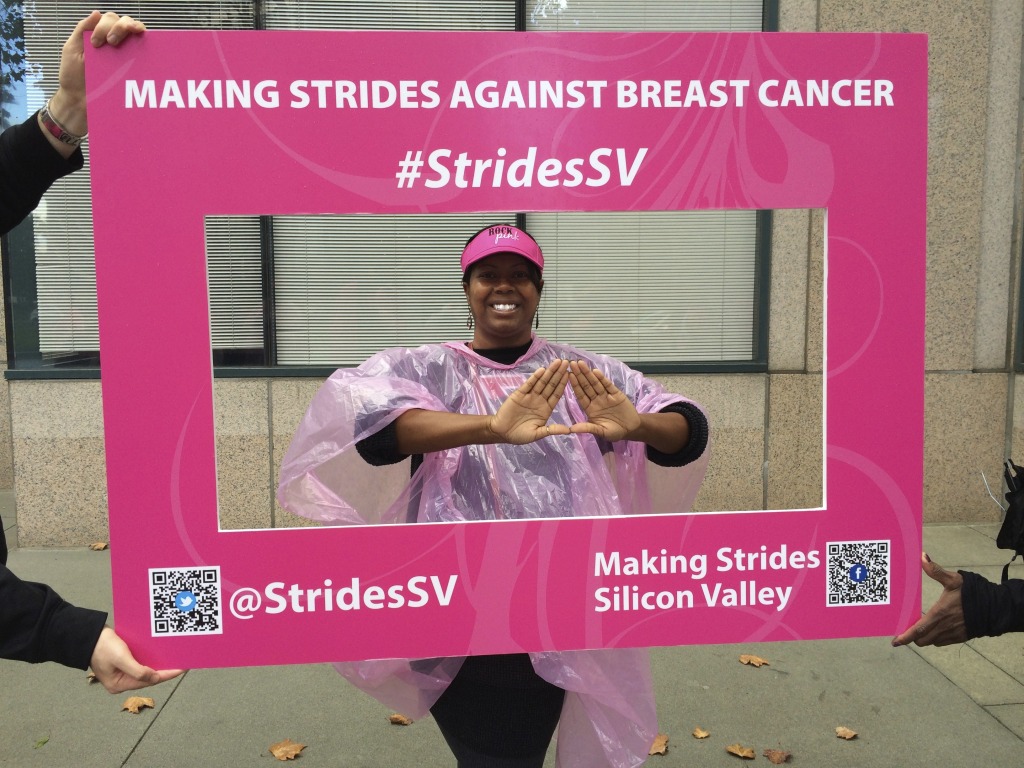 My weekend was great! Saturday I walked the Making Strides Against Breast Cancer 5K with my team Sisterhood for the Cure. It was my second year walking and I had so much more fun this time. Not only did I walk but I also attempted to raise money as a part of our team goal (which is easier said than done). Even if its a great cause it is difficult to fundraise. I didn't make my goal but I am hoping to do so next year. My line sister (a sorority sister who was in the same pledge class as me) is a breast cancer survivor and I always think of her during this walk. Our team lead bought us pink ponchos (pictured) as it was raining.
I was so happy to see the rain that morning because we have needed it in Northern California as we are in a drought. So I didn't mind one bit walking in the rain. Count your blessings. The rain was a blessing and who would I have been to be mad about it. 🙂 After the walk we waited hours for a seat at Bill's cafe to have a little brunch. The breakfast is great but the wait…not so much.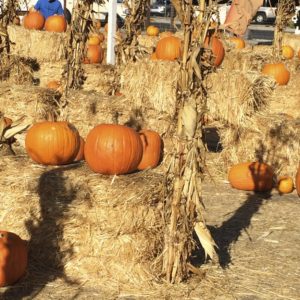 On Sunday, I went to church in the morning and then went to visit a sister of mine who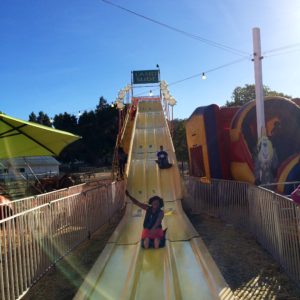 had recently lost a family member. To get out of the house we took the kids (her kids) to a pumpkin patch. I have wanted to go to the pumpkin patch all month and I'm so glad I finally made it. There were rows and rows of large, small, medium, and baby pumpkins just waiting for a home. The best part? The rides. Oh to be a kid again. I saw this huge slide and thought why not? How many years has it been since I got on a slide. So in keeping up with my nine year old nephew, I said lets go! About half way down the slide I realized that I just may be too old for this. My heart was pounding and I screamed the whole way down. Yeah…its been a while. Not to mention that I was wearing a skirt. But I managed to make it down the slide twice in a very ladylike manner. 🙂 I will refrain from sliding down tall long yellow slides for a while. At least until next weekend. 🙂
XOXOXO