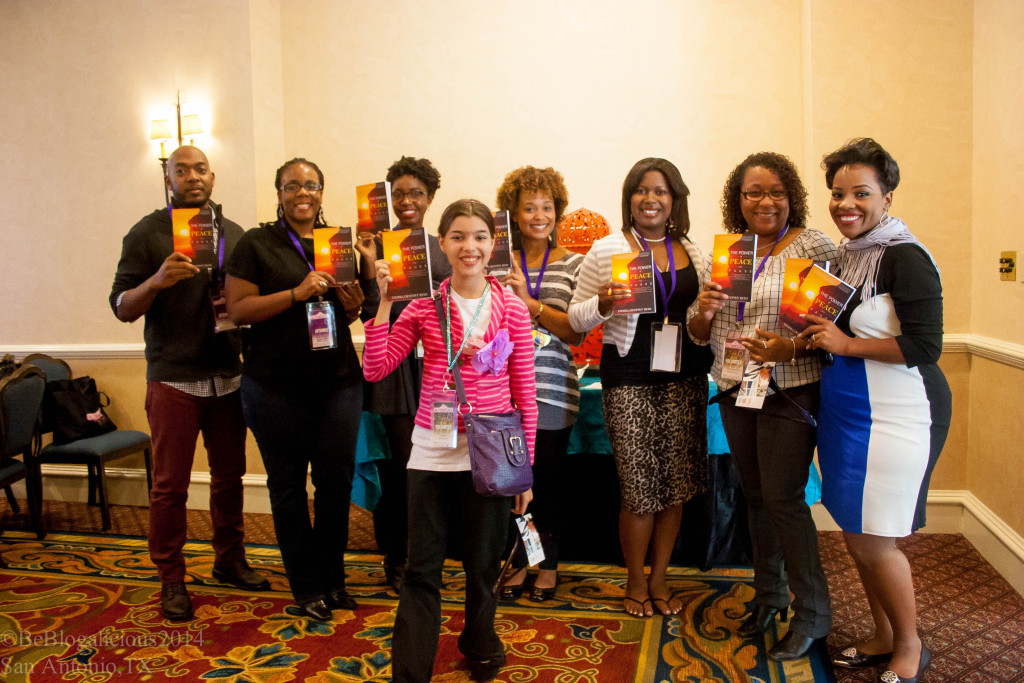 This book is an empowerment guide and feels like wisdom from a big sister sharing her best-kept tips for success and stress free living.
Readers who are doers, caregivers, leapers and trailblazers are urged to discover a deeper level of power, potential, purpose and clarity.
Tierra begins with a heartfelt dedication to her prospective readers and community. "Tap into the power of your full potential with a pause." This quote has truly transformed my life and has propelled me forward mentally, spiritually and physically. "You deserve to live on full. Take the time to refuel."
"We struggle and sweat to bring a dream to life then we let that dream drag us wherever it wants to go. We forget what Tierra realized – we drive the dream, the dream doesn't drive us. – Angela Stalcup
Tierra embarked upon this project through her own experience of needing to slow down and "pause". She openly shares her experience although she is not a psychologist, a professor or an expert on living your best life. She is a National Speaker, a successful entrepreneur and business owner with the wisdom of life being lived fully.
This book started as a journal captured on paper. Like most multi passionate women Tierra shares, "I was never still long enough to finish a twenty-page paper, let alone an entire book. This wasn't even my initial plan, but through obedience, lots of reconditioning, a solid support system, and getting brutally honest with myself, we are finally here together. You and I."
Though the flow of the book made it easy to move through, I did find myself putting it down at intervals for "pause" and reflection. This was Tierra's intent to help the reader reflect, write, contemplate and sense what their inner voice has to say.
There are 3 Parts including stories of real women who had to pause in their life journeys.
Are you Bold Enough to Pause?
It's Possible: Real Women Share Their Pauses
You're in the Pause. Now What?
While reading you feel as though Reid is there in the room having a live coaching session with you. It was refreshing to read her many original quotes. Many authors quote others throughout their books. In this book, you'll find plenty quotes that will resonate with you, and ones you will want to tweet from Tierra herself.
A few quotes I've noted that have moved me by Tierra Destiny Reid:
"I once raved about being a strong woman. Now I look in the mirror and see a brave woman. Thankful that I'm wise enough to now understand the difference. I want this feeling for others."

"In life, there are some things you cannot work your way to, but you must work your way through!"

"The release you've been waiting for is also waiting for you. Make a conscious choice to clear your schedule and become your own project."

"We are all carrying things that have nothing to do with us. Most of it has been dumped on us by others we love who more than likely had the same thing done to them."
During the 2014 Blogalicious conference, I received my copy of the book while unexpectedly bumping into Reid in a hotel elevator. My colleagues had attended her mentoring session and shared raving reviews of how wonderful the insights and book was from Reid. During our conversation she gave me real time feedback and encouragement. She is truly a genuine person and empowerment advocate for women. Before the end of our conversation I had purchased a book, which she graciously signed.
The Power of Peace in a Pause is for the quiet mornings of life. The moments before your day starts or when it has ended and you are ready to reflect. Tierra Destiny Reid urges you to listen with your heart and be moved to hear beyond the obvious. Her experiences and those of the ladies who contributed are meaningful and applicable to any woman (or man) who dares to STOP and listen to their inner voice.
For a copy of the book or more from Tierra Destiny Reid please go to: tierradestinyreid.com.
I wish you joy and peace for 2015 and beyond.
We gave this book 5 Pink Hearts!

Jenelle Daniels is a Digital Media Business Consultant in the Bay Area. Her specialties are social media, blogging and content marketing. Please visit her personal blog thirtyplusmom.com for more information.